Webmarketing
From Canva to Unsplash, what are the best tools to create your visuals?
Images, photos, videos check out our tools selection to create your own visuals (even for amateurs)!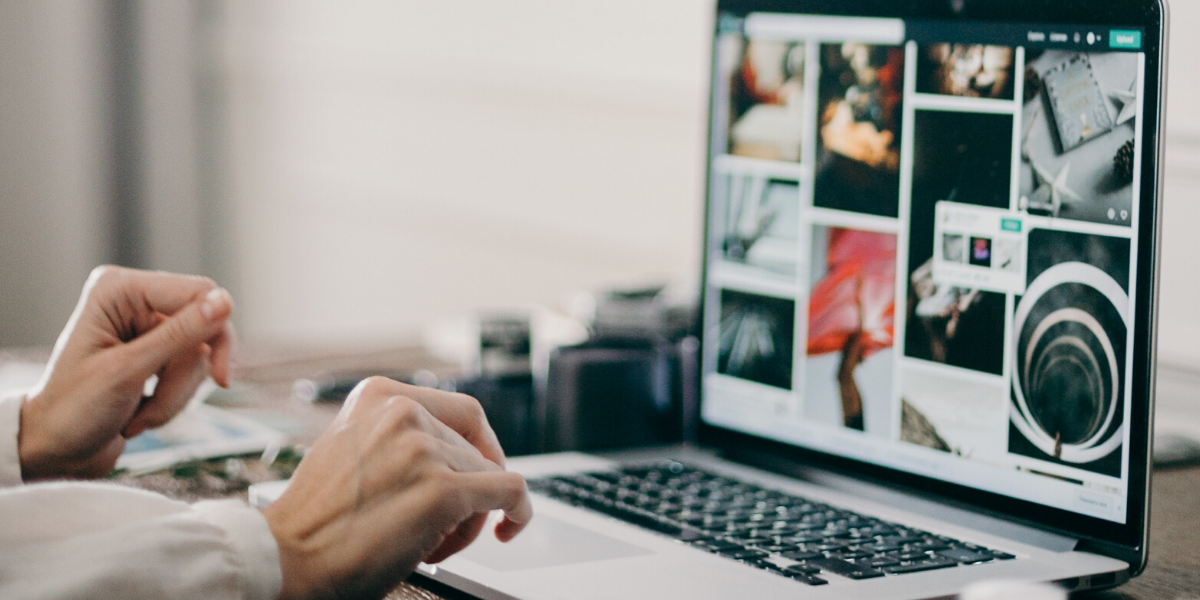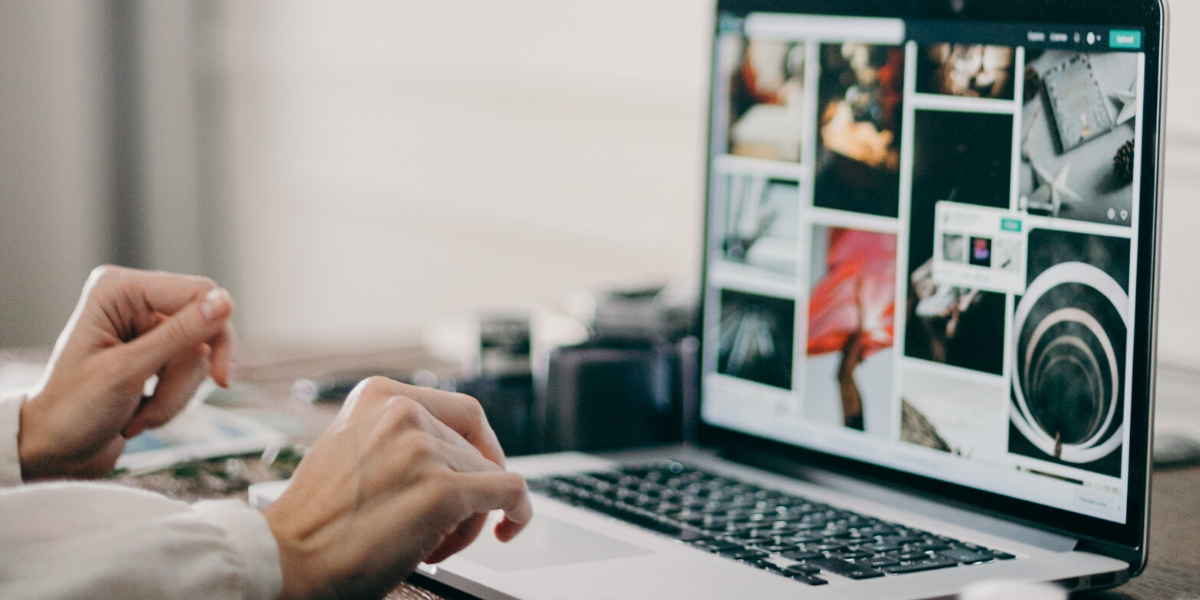 It's a fact, we live in a society dominated by images. Whether it is via social networks, blogs, video platforms, our communication is visual. Isn't it often said that "a picture is worth a thousand words"? In any case, it is a fundamental pillar for communication strategies!
Therefore, it is necessary for many players (small companies, start-ups, freelancers, etc.,) to deal with their in-house skills. To gain autonomy, there are tools that allow you to create your visuals without technical skills. Or rather without having to use complex software.
Here is our selection!
Online platforms for graphic creation
The purpose of these platforms is to support the user in designing visuals. Here the interface plays a key role. It must be intuitive but sufficiently advanced to allow everyone to find their way around.
Here we offer templates adapted to different uses with predefined formats. Need a visual for your social networks? A dynamic presentation for your company? Or a commercial brochure? It's all there! But not always for free.
Canva, one of the best known tools to create your visuals.


Canva's reputation is well established. From a rich template library, users can create their own visuals. A drag-and-drop principle ensures that even the most inexperienced users can quickly get started.
The Canva tool can be used free of charge. The only limitation will come from the images that you can or cannot integrate into your visuals. Thus, some images are only accessible to premium members. In addition, some options are reserved for paid versions, such as the collaborative aspect for example. This option allows several collaborators to work together on the same project.
Crello, an all-terrain tool


Crello is positioned on the same industry as Canva. The visual editor also offers an easy to use, intuitive interface with predefined formats.
The big plus of this platform, compared to Canva, is its ability to create animated visuals. These visuals are also compatible with social networks.
It's easy to create them! It's the same principle as for the visuals: choose a pattern, customize with a drag and drop system, etc..,
Pixteller, a high-potential platform


Pixteller is another alternative to the big names of the industry such as Canva. This publisher is, like all its competitors, focused on being user-friendly and easily accessible to everyone. The difference lies in the more advanced aspect of the video interface.
Here, we are not only talking about animated GIF as on Crello but also about videos. A particularly interesting option. Especially when we know the major part of video in our communication habits.
This tool is free in trial version and quickly becomes a paying tool to be able to access more advanced options such as video.
Some other players…
The list is still long of course! There are still many players in this market. In particular Design Bold, Adobe Spark or Gravit Designer.
Royalty-free image banks
These libraries are particularly useful when you are starting to create visuals. Why? In addition to providing images that you can use without infringing copyright, they also help you to develop your inspiration.
Unsplash, a great tool to create your visuals


Unsplash offers royalty-free images to its visitors. Thanks to a keyword search, the search engine brings out the associated images.
This tool is completely free. Thus, it does not have a volume of images comparable to those of its paying competitors. Nevertheless, they are very good quality pictures and thousands of them are added daily.
Unsplash offers clean, smooth, neutral and easily usable images in your visuals.
Pexels, photos and videos at your fingertips


Pexels also works on the principle of an image bank. The real difference with Unsplash is the presence of videos in this database. These videos are also copyright free and allow you to create communication supports in video format without having to go through the shooting box!
Still asking for more?
We won't go much further into the details of these image and video banks since they have relatively similar functionalities. The trick is to find the one that best suits the graphic spirit that you want to display. You can consult Pixabay or IsoRepublic for other image banks or the CSS Icons site if you are more looking for pictograms.
Royalty free music
Of course, images and design tools are crucial for achieving your own creations. Nevertheless, if you are making videos, you will be very happy to be able to use a qualitative and royalty-free sound background.
Youtube and its library of royalty-free audio tracks


Who better than Youtube to tell you about royalty-free music? Often attacked for not respecting copyrights, this giant has managed to bounce back and create its own platform.
Many musics are added daily and the proposed filters are precise enough to avoid you wasting time. So, choose the main instrument you want to hear in your music and that's it!
Incompetech, music for your videos!


Here, we operate on the same principle as Youtube. A database of royalty-free music tracks is available for the Internet user.
He will be able to search for music by mood or by BPM (beat per minute). A particularly interesting feature to perfectly match your music to your video!


If we think of royalty-free music, we also think of music over 70 years old. Those that are "old enough" to no longer be subject to copyright regulations.
Of course these tracks won't fit all your video creations, but if you want to give a retro atmosphere to one of them: don't hesitate!
Finally, some additional tools to create your visuals!
Thanks to the design tools but also to the royalty-free image and music banks you will have enough material to create your graphic identity. Nevertheless, if you are looking to perfect your inspiration, we recommend two tools. DesignSeeds and WebGradients respectively allow you to search for visuals by color (ideal for moodboards for example) and to use gradients.
If you're looking to convert your videos to GIF or some other form of conversion, you can rely on ezgif.com! Tested and approved ?
Finally, if you are interested in video and don't feel like making your own montages, you can have a look at invideo.io. This site allows you to acquire customizable video templates at low prices!
And of course, the most important thing is to be able to broadcast your creations! Remember to adapt your visual formats according to the different social networks. But we'll talk about it in a next article, stay tuned 😉 And think about registering your domain name and your hosting in order to spread your brand image as widely as possible.