Website
5 tools to help you create a website
Check out our selection of solutions (business site & eCommerce) to guide you through the creation of your site!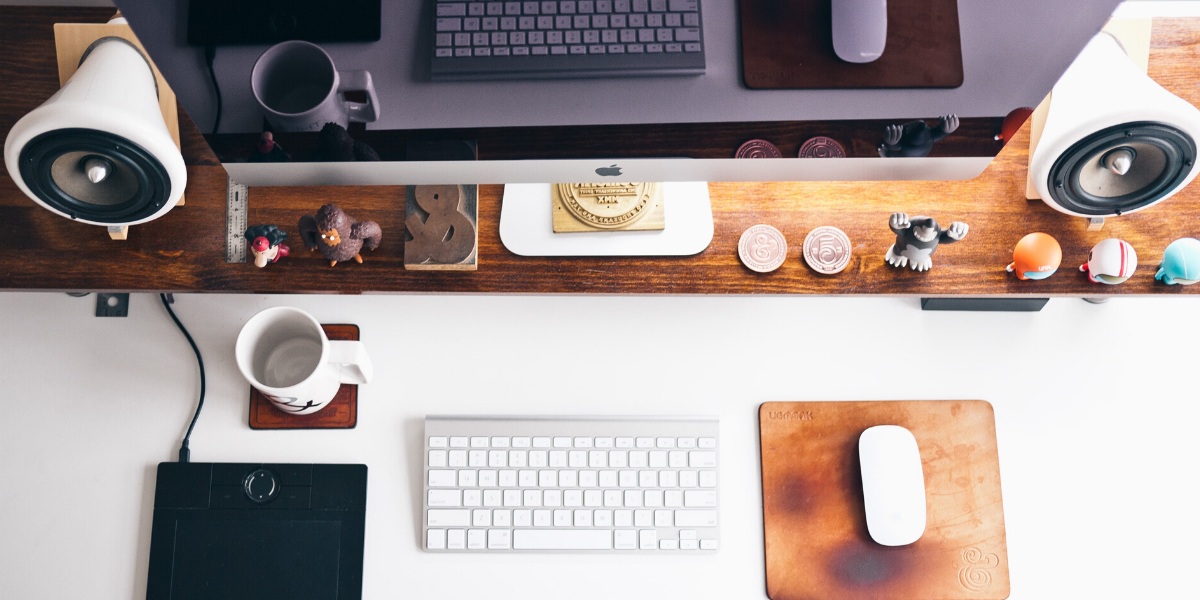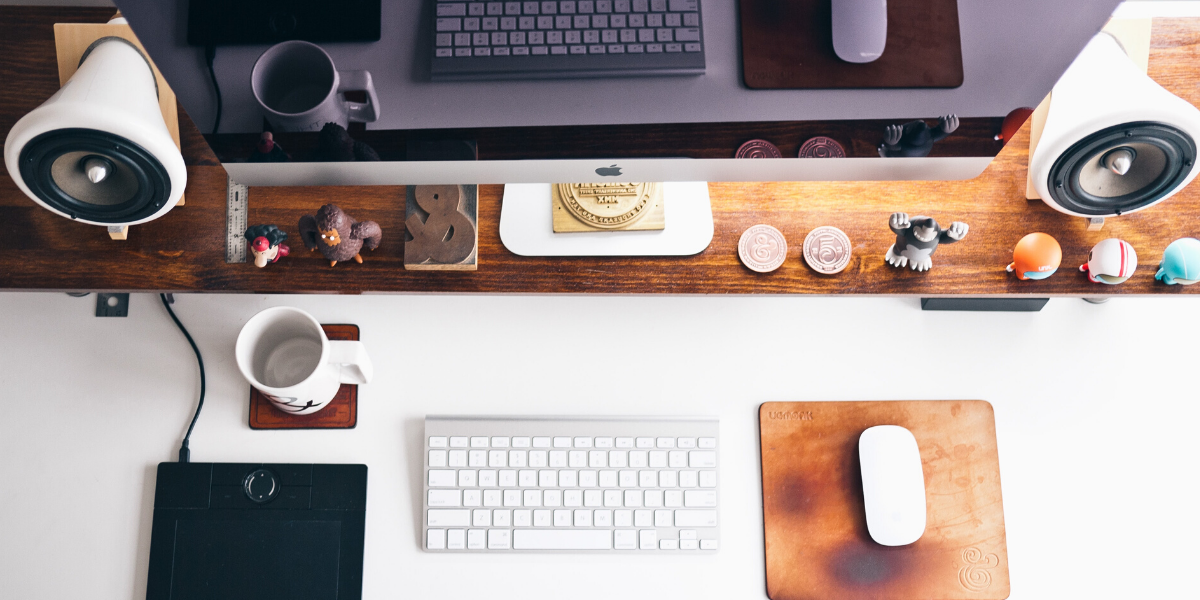 You want to create a website, but don't know which tool to use? There is indeed a multitude of different providers on the website editor's market. To help you make the right choice, here is a selection of solutions that we believe are the best.
Of course, this list is not exhaustive, we have chosen the most reliable and efficient tools in our opinion. We will group them into two main categories that fit the market's most important needs:
The solutions to create a business / corporate website
The tools to create an eCommerce website
Which solution to create a business site?
For your website, but also your blog, your portfolio we recommend the use of a CMS (Content Management System). This software allows you to design, manage and update your sites and blogs dynamically.  That is to say that it is not necessary to go through HTML programming to edit your content or to design the graphic layout of your site.
Indeed, thanks to predefined template systems, you can quickly create the graphic framework of your site and deal separately with your content.
The tools we are going to present are all part of this range of software: CMS. To be part of this category, there are a few conditions to meet, including:
Offer the possibility to be used simultaneously by several people
Provide a chain of content publications (e.g. programming of articles)
A structure of the different contents (pages, articles, categories, etc.)
Ability to prioritize several users (administrator, user, contributor, etc.)
As described above, the management of form and content is done separately
1. WordPress, the most used CMS

Launched in 2003, WordPress was originally created for blog design. Quickly, this CMS also became a website publisher and now holds 60.4% of the CMS market share. The multitude of plugins (more than 50,000) and templates make its strength. They allow users to create tailor-made solutions according to their needs.
Of course, the price of plugins and templates vary. Some are even free and can match the needs of some simple websites. To avoid getting lost in this abundance of offers, we advise you to lay the foundations of your site's specifications beforehand.
Then, you will be able to look at the themes and plugins matching your needs. To decide between two plugins offering the same services, look at the number of downloads, the frequency of updates and finally the compatibility with your theme.
To choose your theme, you can go to ThemeForest, an online store with over 47,000 WordPress themes starting at $2.
Here are the main advantages of WordPress :
Ease of use
Abundance of plugins
Large community and therefore ease of getting help
More suitable for blogging
See our WordPress hosting offers
2. Joomla, the second leader on the CMS market


With a 5.2% market share, Joomla offers a service relatively comparable to WordPress. It is also free and opensource, it offers several templates and plugins allowing everyone to find what they want.
Of course, the offer is less important (8,000 extensions, called plugins for Joomla), but the simplicity and promise of being able to create a website without technical knowledge are respected.
In summary, here are the main advantages of Joomla :
The multilingual option is integrated when WordPress requires the download of a dedicated plugin.
More advanced user management
The possibility to combine several templates (themes) in the same site and for different contents
3. Drupal, create a website for advanced users


Drupal is an even older CMS than WordPress. Despite this, it is only ranked third in terms of market share with 3.4%. How can we explain this gap?
Drupal is slightly more complex to use, especially when it comes to creating a template for your site. Although this CMS offers predefined themes (free and premium), most of the sites have been customized through development work, which consequently excludes non-experienced users.
Besides, the range of modules (Drupal's own terminology to designate plugins) is less important than that of its competitors: 4,000 modules.
To summarize, here are the main advantages of Drupal :
The multilingual option is integrated when WordPress requires the download of a dedicated plugin.
Extended access rights with the ability to create custom roles and access rights
More flexible taxonomy than WordPress to manage a lot of content
2 tools to create an eCommerce site
As a business site, we recommend that you carefully set out from the very beginning the various options and developments you want to see on your site. Depending on your volume of orders, products, stock management options, you will naturally turn to either of the tools that we will describe later.
Without further delay, let's find out more about them!
1. PrestaShop, a global offer for on-line shops


With more than 300,000 sites using this solution, PrestaShop is a key player in the market. Like many of its competitors, the tool itself is free but the themes and options are not and slightly more expensive. Some are free but if you are looking for more advanced functionalities, count more or less €70 per theme and €90 per plugin.
Nevertheless, many options are integrated into the themes. The functionalities are very advanced: the creation of product sheets, stock management, delivery options, promotions, etc… If we had to summarize this tool in one sentence, we could say that it is purely and simply oriented and thought for eCommerce. For example, from the backend home page, the user has a view on sales and stocks.
Moreover, even if these features are very advanced, it is still a particularly intuitive tool. No technical knowledge is required to set up your e-commerce solution.
In short, here are the main advantages of PrestaShop :
Possibility to manage several shops on the same interface
Multilingual e-shop available, allowing to manage different currencies, taxes, price displays, etc.
After-sales service management is more advanced
Possibility included connecting your site to marketplaces (Amazon, eBay, etc.)
See our PrestaShop hosting offers
2. WooCommerce, WordPress eCommerce module


WooCommerce is a plugin developed by WordPress that allows you to add this function to a WordPress site. This plugin is the undeniable leader of eCommerce websites with over 22% of the world's online stores.
Nevertheless, it is important to bring some clarifications. Thanks to the striking force of WordPress, this plugin is obviously powerful. But it is still more oriented towards easy content updating than in the development of eCommerce options. Some templates are free but most of the functionalities (multilingual management, accessibility to several shops in the backend, etc.) are optional.
Count on average €60 per theme and €40 per plugin if you are looking for more advances features. 
Moreover, the optimization of this plugin decreases as stocks increase. To sum up, if you have a large panel of sales, products, stocks, we advise you to weigh the pros and cons before choosing this module.
Also, note that not all WordPress sites can support this plugin. WooCommerce has many advantages to creating a website, which explains its leadership in the merchant market.
Here are some of them :
Easy to manage content (product pages, articles, footer, etc.)
Less expensive than PrestaShop
The frequency of updates guarantees sustainable development.
The WordPress community is large, so you can be sure to get help whenever you need it.
See our WooCommerce hosting offers
To conclude…
We hope this article has helped you make your choice. There are of course many other players on the market offering comparable services, but we think that these 5 tools are the most relevant.
Don't forget that many hosting providers offer a transversal solution for hosting your website with these modules.  so that you can start creating a site in the best possible conditions!
This is the case with Netim, which offers to host and set up CMS such as WordPress and PrestaShop. That way you can start creating your website directly after purchasing your hosting!
Take a look at our hosting offers