Our news
NETIM 15th anniversary: find out about our latest news & gifts!
We wish you the very best for 2019. Try to win one of our 15 voucher codes from 5 to 25 € every day !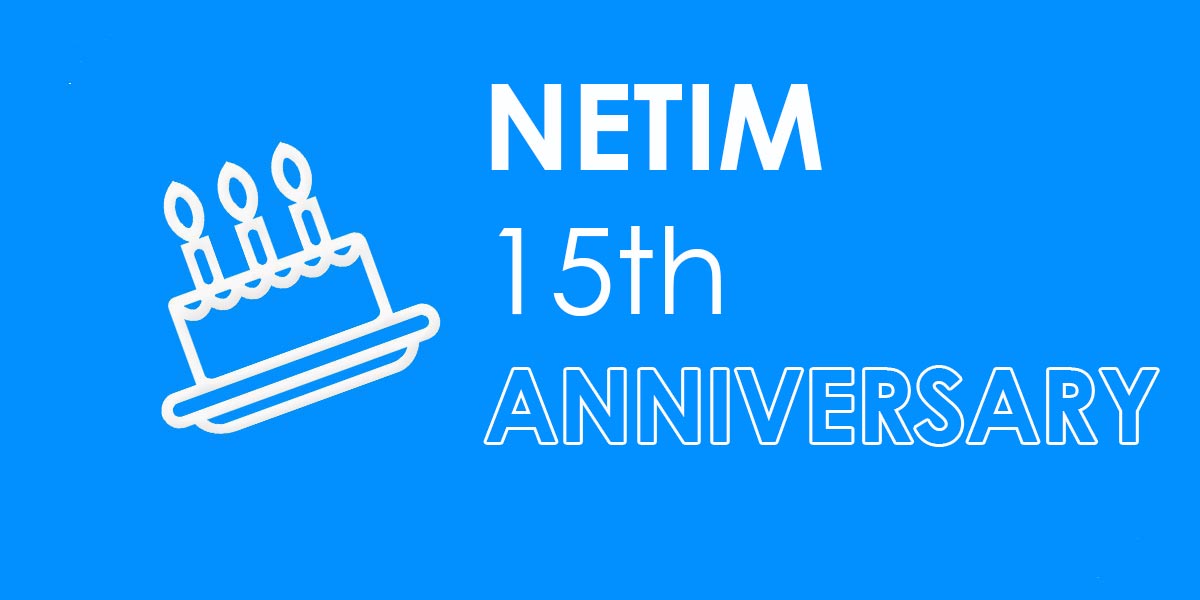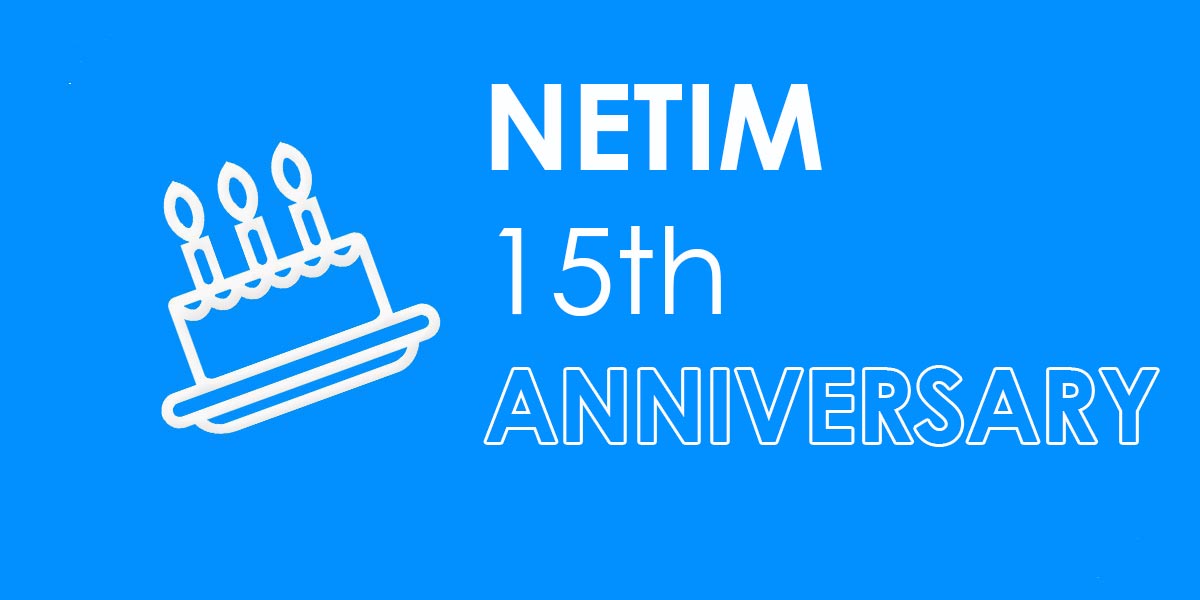 As of today, you are over 50 000 to trust us and that for 15 years!  But behind this trust, there is a long way…
The beginning…
Since its creation in 2004 by Bruno VINCENT a new techs aficionados – especially domain names. Firstly, NETIM was exclusively based on french market and neighboring countries with the accreditations of the AFNIC (.fr registry) DNS Belgium (.be registry) and SWITCH (.ch registry). Most importantly, NETIM's purpose has always been to deliver services with the best quality / price ratio.
A few date :
2006 : NETIM is accredited by all European cctlds.
2009 : NETIM is accredited by the ICANN and starts its reseller program which is a real success, placing NETIM as a trustworthy provider in the domain name industry.
2012 : Launch of FranceDNS, registrar specialized in French extensions mostly known in Africa and involved in local activities such as BéninDNS.
2014 : NETIM redesign its site and display its largest offer with over 800 tlds available.
2017 : NETIM launches its offer on SSL certificates.
Over the years, NETIM kept on professionalizing with the goal of offering a full range of extensions by obtaining all the main accreditation. The addition of all the national extensions (ccTLDs) as well as the launch of new extensions (.xyz, .london, .nyc etc …) have been a big challenge, all while maintaining reliable processes.Your loyalty – as well as the overall 5-star rating obtained on TrustPilot – motivates us to continue on this path of quality.
What's new for 2019 at NETIM?
Early this year, NETIM has recruited its Chief Sales & Marketing Officer in the person of Sébastien ALMIRON, a position previously held by Bruno VINCENT (founder and CEO of NETIM).
As Bruno says: "What I want is to fully devote myself to R&D and the development of the company. I've been overseeing the marketing team for a while, and it is now time for me to hand this position over to an expert on this subject. Sebastien fits the job perfectly, having nearly 20 years of experience in the domain names industry acquired from major French registrars. He is a visionary, and has real plans for NETIM. Since our relocation last September, our new premises allow the growth as well as the reorganization of the teams ".
Sébastien confirmed "I am delighted to join a company focused on customer satisfaction. Increasing the satisfaction of our customers, offering services that meet their expectations and needs are among my main objectives. NETIM has based its growth on quality of service and we intend to continue this way."
NEW SHARED HOSTING OFFERS
Our teams have been working for several months on the redesign of our shared hosting platform which is fully developed internally. Therefore, we decided to abandon the PLESK interface to gain flexibility, performance and security.
For instance, all our offers will be reviewed and simplified. Our hosting service will be competitive with the native support of WordPress (the most used CMS worldwide) and the addition of HTTPS via Let's Encrypt (free SSL certificates).
Launch of the beta at the end of March!
NEW NETIM DIRECT INTERFACE & NEW WEBSITE
In addition, it has not escaped us that our site and management interface are becoming outdated. The changing needs of our customers and the services offered require a complete overhaul of interfaces and UX (user experience) to reach current standards and more.We plan on doing our utmost on this subject, keeping a focus on safety. We will also offer more features, some of which are highly anticipated by users with large portfolios with specific constraints / needs.
See you this autumn to find out more!
Discount operation #NETIM15YEARS
No worries, we didn't forget you! To thank you for you loyalty and to celebrate our 15th anniversary, we are organizing the biggest promotional operation launched by NETIM.
From December 15 to 30, we are offering 15 voucher codes (from 5.00€ to 25.00€) per day! To participate you must connect on this page  https://www.netim.com/15-anniversary with your username and password.