Our news
2,000 customer reviews passed on Trustpilot!
2,000 well-deserved thanks to our customers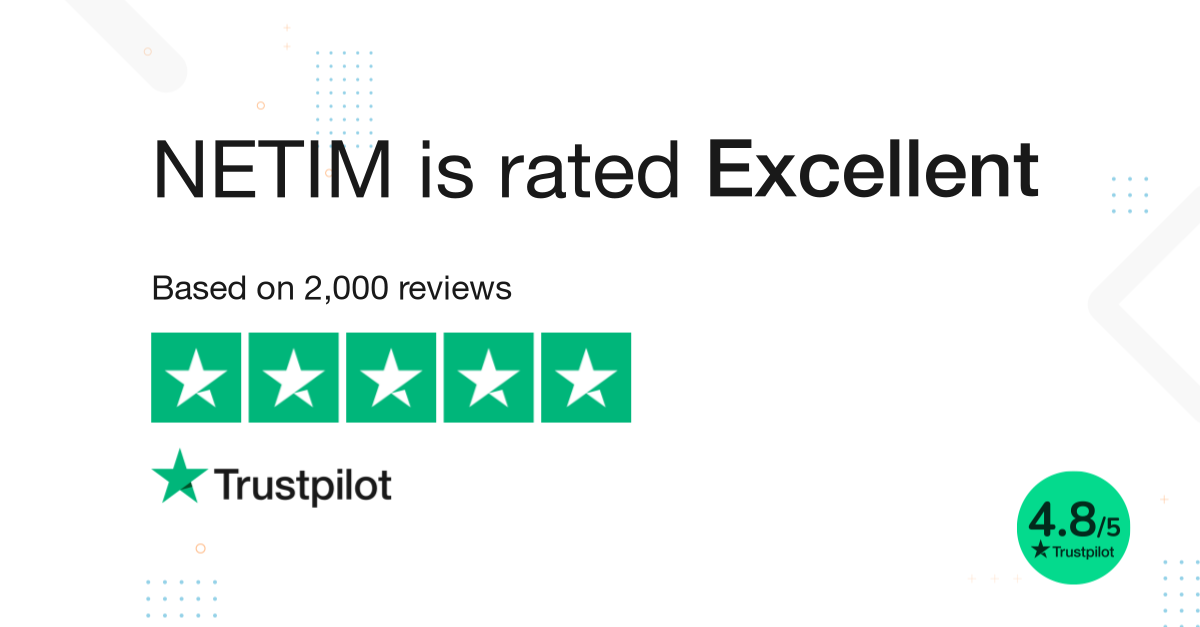 Our Trustpilot score, with its 4.8 average and 94% positive ratings, is unequivocal: Netim customer satisfaction is high! And you're now more than 2,000 to have voiced your opinion of us!
Thank you for trusting us
Whether its our support team's quick response time, the clear and extensive information we provide or our commitment to give you high-quality service at an affordable price that convinced you: thank you for telling us!
We strive to offer you excellent customer service every single day.
Nevertheless, the likelihood of reaching a 100% customer satisfaction score is, unfortunately, quite low. But we'll do everything we can to win over the 3% of you still on the fence and the last 3% unsatisfied customers!
We take your feedback into consideration
You are at the core of our Design & Development process.
That's why your reviews are not only an acknowledgement of our efforts: they are also a vector of innovation. Your reviews made it possible for us to design new features, focusing on customer experience.
For several months now, you have been able to take advantage of our new website, which is more intuitive and modern than its predecessor.
But there's more!
A more ergonomic Netim Direct interface with additional functions has been made available. A number of you have already been able to test this interface, enabling you to activate two-factor authentication (2FA) option.
A few parting words
Whether they demonstrate your satisfaction or help us to improve, your reviews are very valuable to us. And we can't wait to find out what the next 1,000 Trustpilot reviews will enable us to achieve with you.
Thank you again for supporting us in our mission to offer you the best possible service!