Domain names
.Africa, .Durban, .Joburg, .CapeTown at half price during the month of September!
Find out about the four African extensions on sale this month!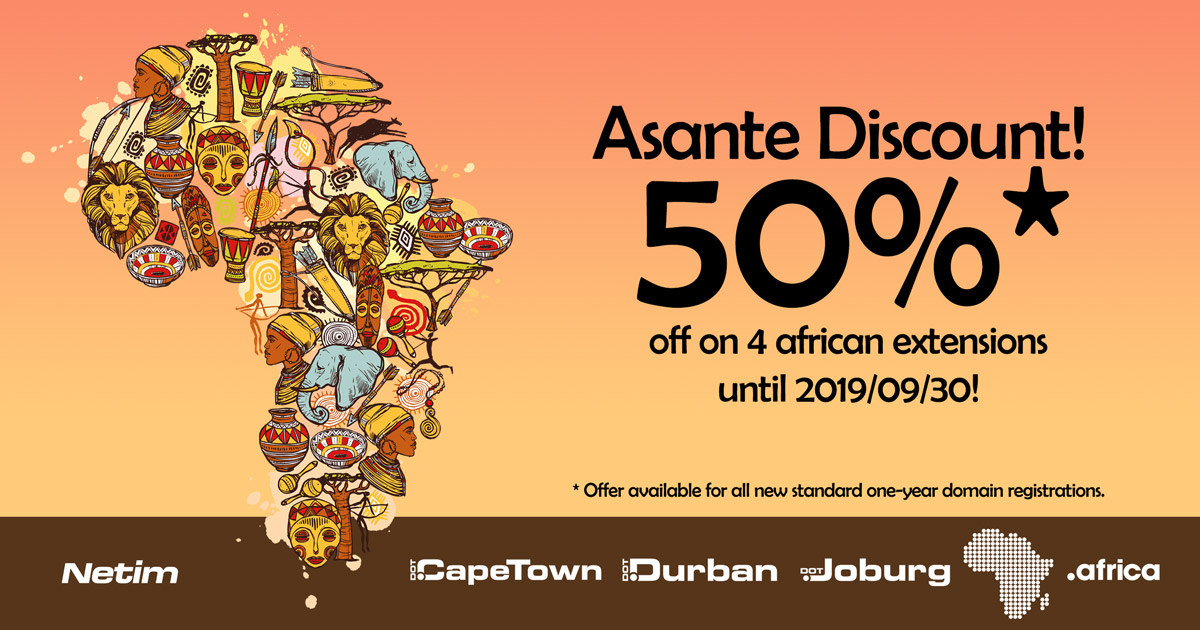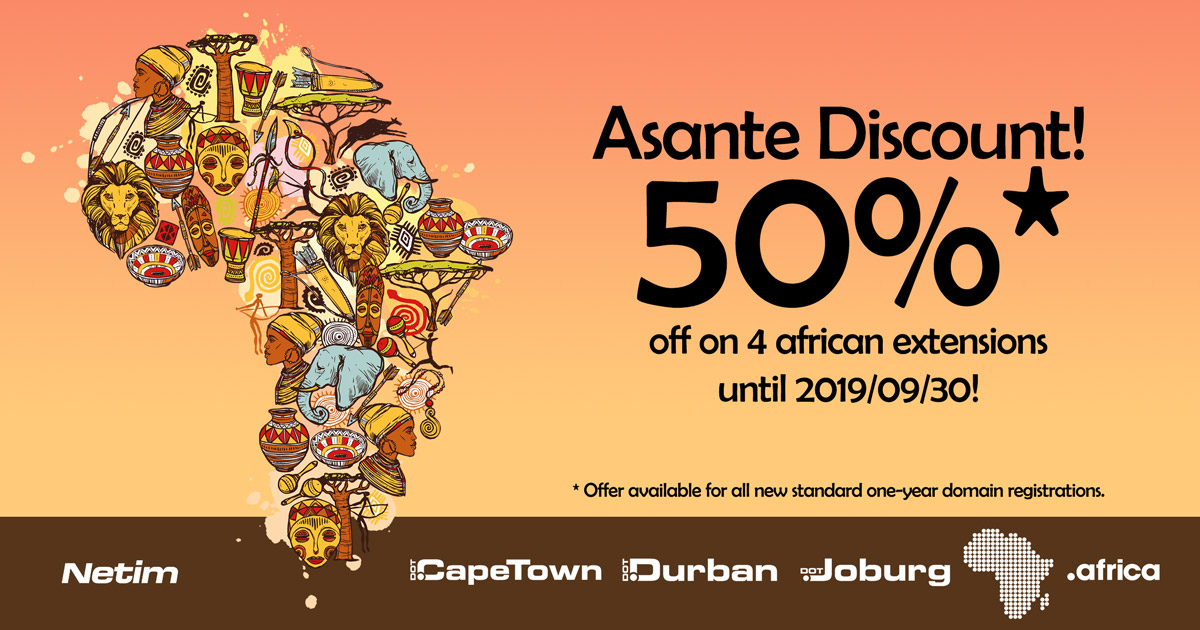 The Asante promotion is a biannual discount (September and February) on four African geographic extensions (gTLDs). The concerned extensions are .africa; .capetown; .joburg and .durban.
Why acquiring an African extension?
First of all, Africa has its own identity through values such as optimism, ingenuity, and dynamism. An African extension is, therefore, the ideal ally for professionals and individuals wishing to establish their digital presence.
What makes African extensions so unique? The African continent is a territory rich in resources and people, but also a fast-growing market.
With 1 million people and more than 1,500 languages spoken, Africa is full of untapped markets.
The diversity of natural resources is well established. Africa holds 40% of Gold's mineral resources, 60% of International Cobalt, but also 90% of Platinum's resources.
Finally, Africa has the fastest Internet growing market.
African extensions involved in the promotion
The Asante promotion concerns four African geographical extensions: .Africa, .Joburg , .Capetown and .Durban.
The .Africa extension, with nearly 20,000 registered domains, is particularly popular. It aims to promote the African continent by putting forward African products and services.
The other three extensions concern cities in South Africa: Johannesburg, Cape Town and Durban. These three cities have particularly attractive economic and financial markets. The development of their local extension aims to increase this dynamism among local and foreign actors.
What are the terms and conditions of the promotion?
This biannual promotion (September and February) concerns the four extensions mentioned above. They are offered for sale throughout the month of September at half price for the first year of acquisition.
The prices are as follows:
.Africa: €9 / year instead of €18 / year excluding taxes
.Joburg: €6 / year instead of €12 / year excluding taxes
.Capetown: €6 / year instead of €12 / year excluding taxes
.Durban: €6 / year instead of €12 / year excluding taxes
These extensions are open to all and operate on a first-come, first-served basis.
To learn more about African extensions, take a look at our previous article "Find out about African extensions for Africa Day!".