Black Friday: up to -92% discount on a range of extensions!
Check out our discounted extensions for Black Friday!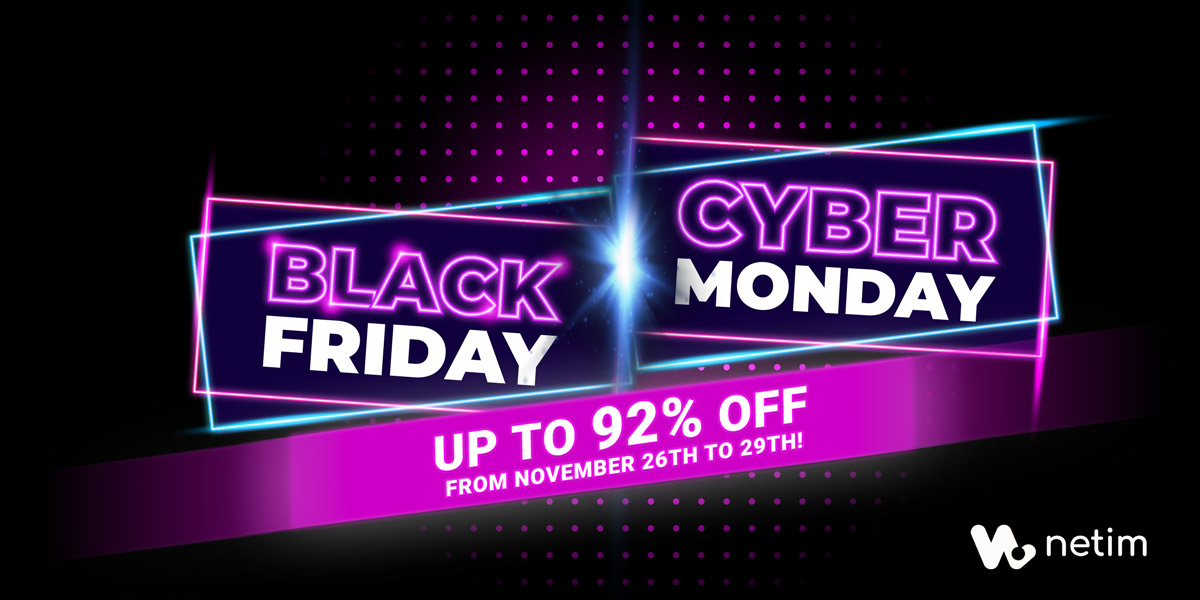 Black Friday is always the right time to do business!
This year Netim has concocted a selection of 6 extensions for a Black Friday discount (and just beyond). 
Up to -92% discount to check out on our website.
To help you see more clearly, here is the list of extensions, the start and end dates of the promotion, the sales prices and the discount percentages.
.ME (Montenegro) at low prices from November 25th to December 1st
From November 25th to December 1st, the national extension of Montenegro is at -89%: €2 instead of €18.
This national extension is open to all and without restrictions. Why is this? The term "me" has a strong international connotation and is therefore widely used by many companies for user spaces.
To find out more, see our dedicated article: "From Montenegro to Spotify, discover the .ME!"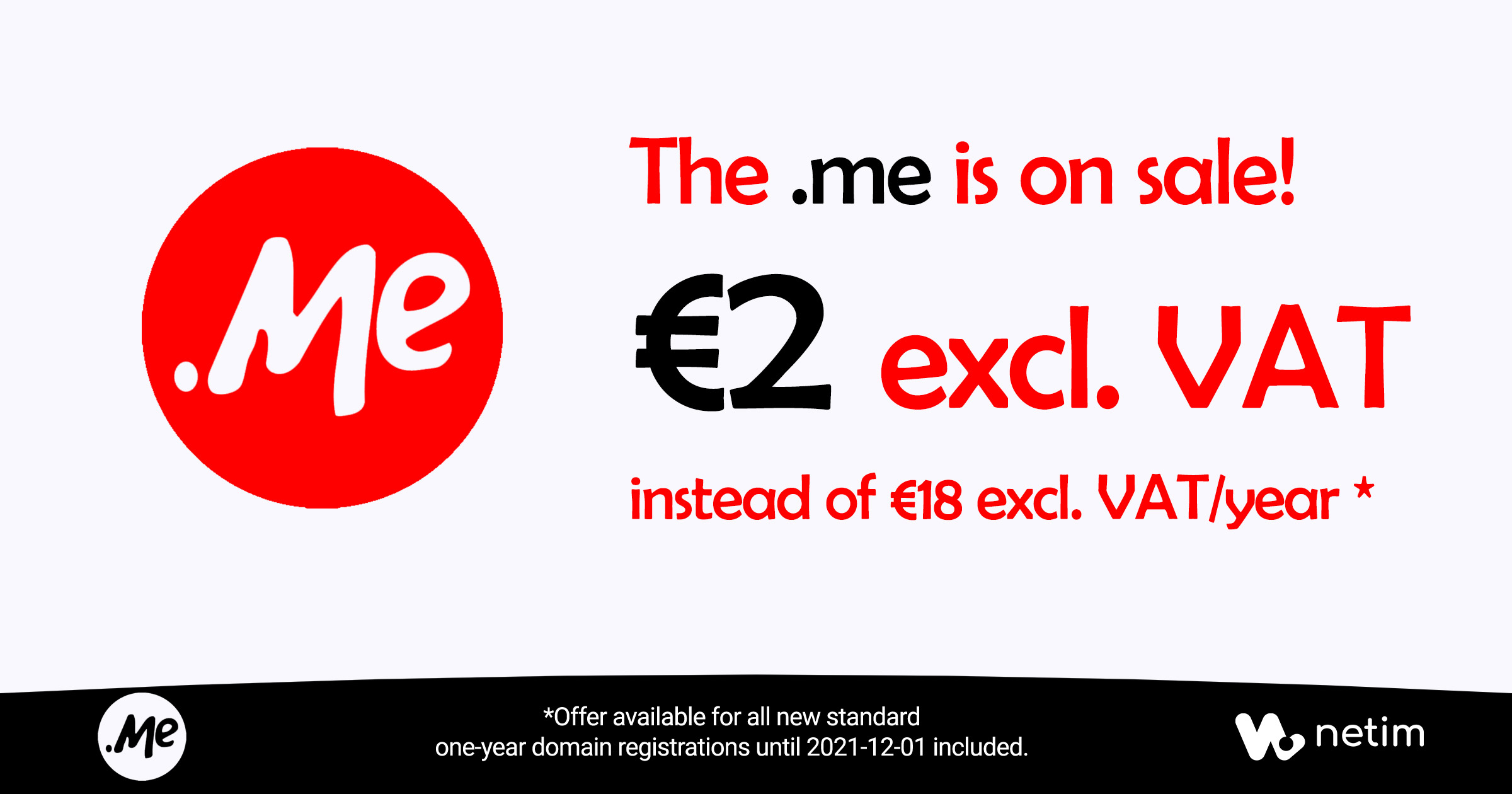 The .BEST is also on sale during Black Friday
From November 25 to the end of 2021, take advantage of .BEST at -92% to assert your area of expertise.
Whether it's for a restaurant, a hotel or a service company, a show, we've become increasingly demanding and look for the best. It is therefore not surprising that the word "best" is one of the most searched words in search engines.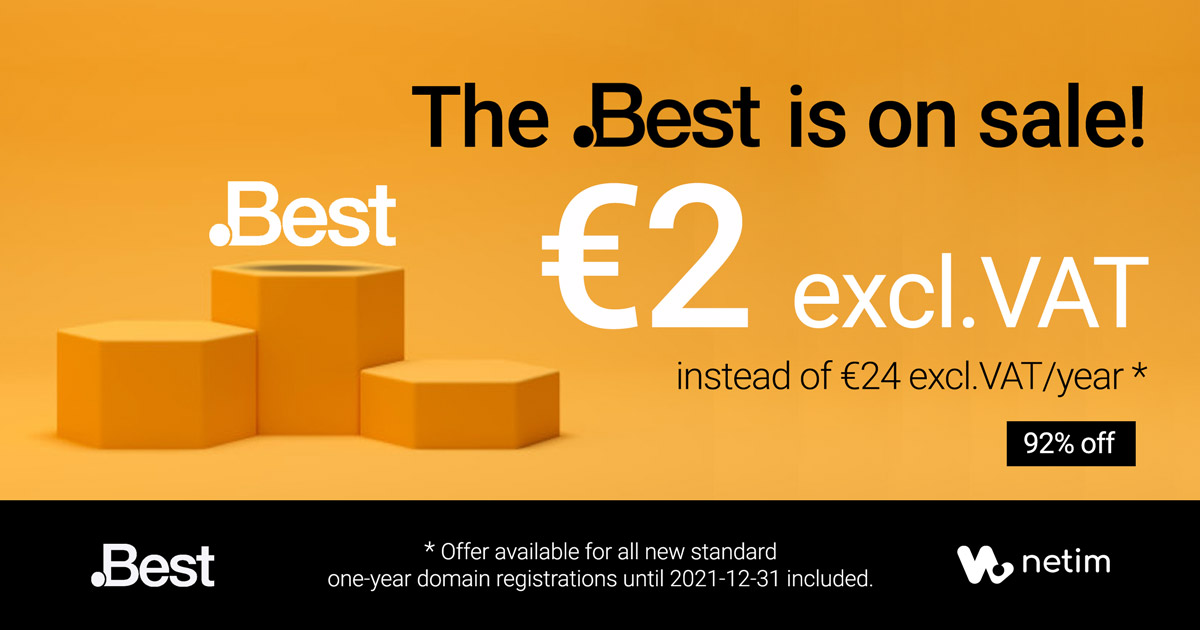 Until the end of November, .BARCELONA is 69% off on creations and renewals
Show your affiliation to the city of Barcelona with .BARCELONA. Thanks to its strong identity and its local imprint, this extension will be able to guide Internet users who want to know the heritage of the city of Barcelona.
Whether you are a local actor, a tourist company, a craftsman or simply a lover of the city of Barcelona, take advantage of our promotion on creations and renewals at €10 instead of €32 until November 30, 2021.
During 15 days only the .EU is on sale at €2
From December 1st to 15th the .EU (Europe) is at -67%: €2 instead of €6.
Take advantage of this opportunity to register your .EU domain name and develop your presence on the European market. Thanks to an offer focused on the plurality of European alphabets, you will be able to register your domain name in your native language thanks to the use of IDNs.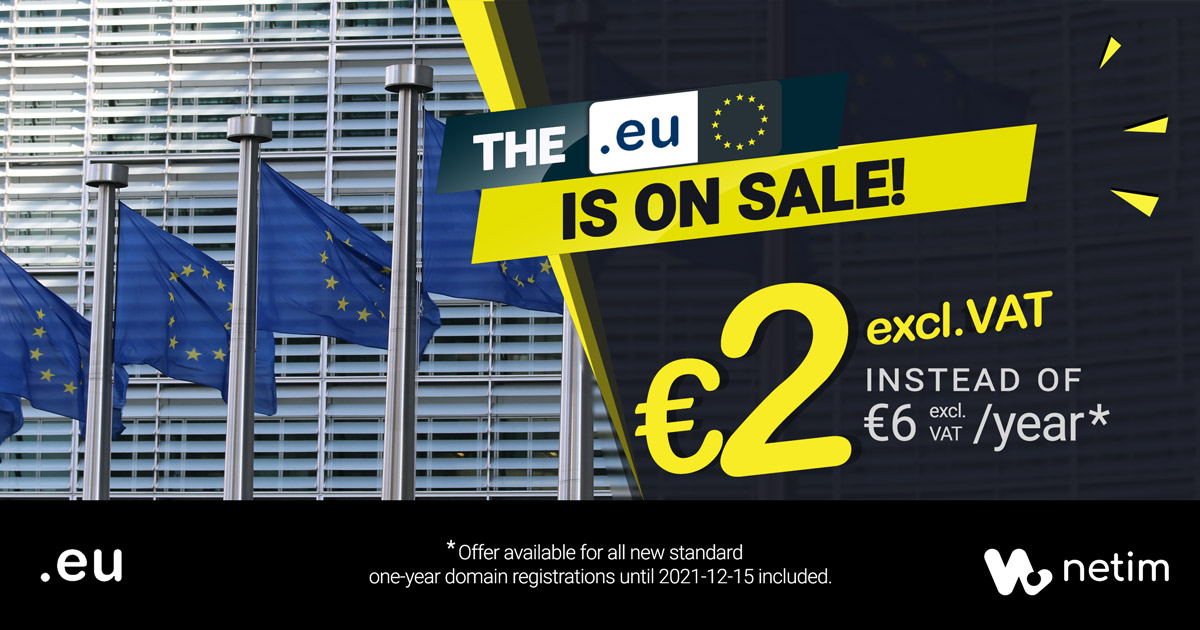 In December only, .COM is on special offer!
.COM is the extension par excellence. In the mid-1980s, the American government created .com for commercial entities only. Today, this extension is operated by Verisign registry without any restrictions on registration.
With more than 152 million domain names and 42% of the world's registrations, this extension is no longer worth introducing.
In December only, take advantage of the .COM discount: €8 instead of €12.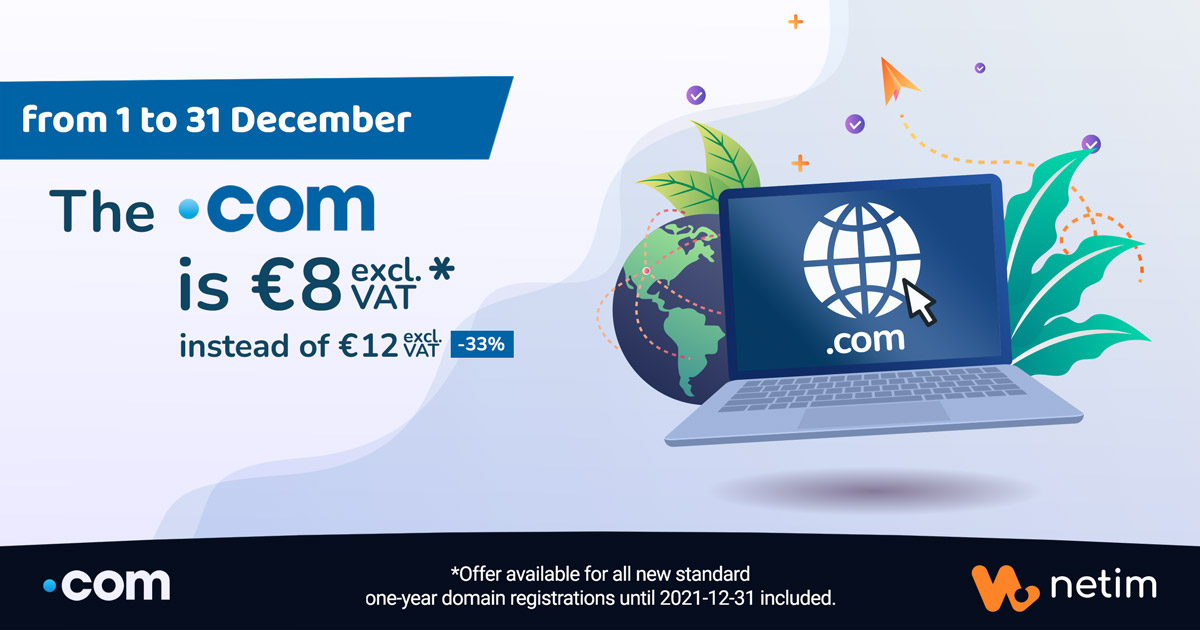 During the month of December, the .EUS (Basque Country) is on a two year registration discount!
The .EUS stands for Euskal Herria or Basque Country in Basque language. Show your belonging to the Basque culture and share the richness of this land with a local extension such as .EUS.
With our discount during the whole month of December, take advantage of a 69% discount: €15 instead of €48, for the registration of your domain name over 2 years.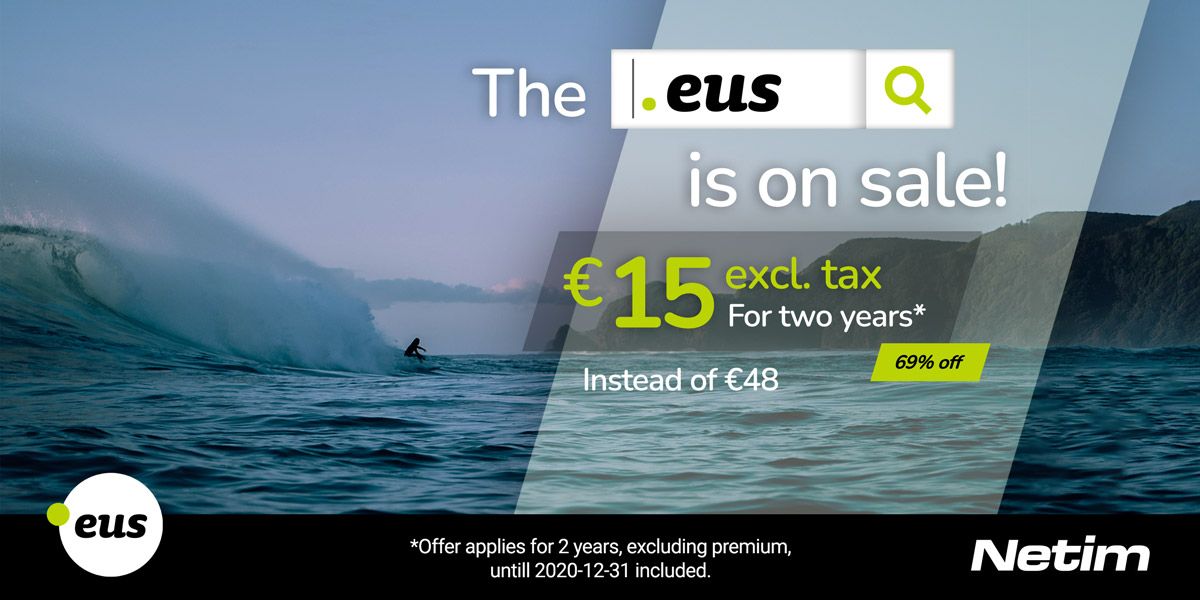 If discounts rain down on Black Friday, they will continue until Cyber Monday and beyond!
Don't hesitate to subscribe to our newsletter, from your client space, to receive all our news!