Domain names
In September, the .SHOP is on sale at €2, let's treat your website with a memorable domain!
Find out about the .shop extension, the merchant sites' favorite!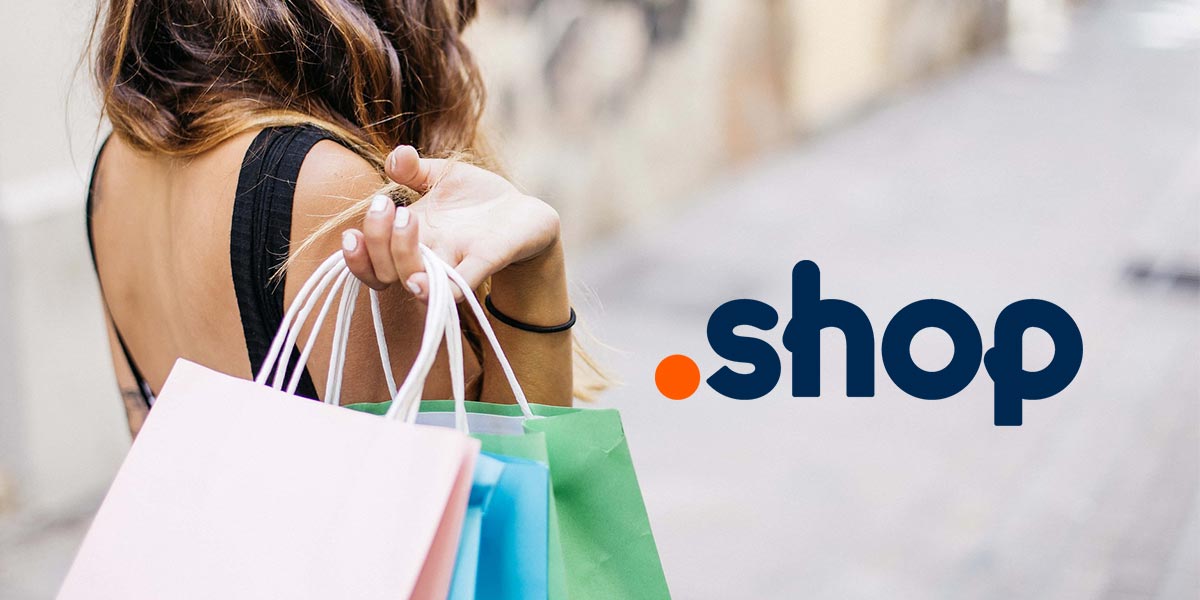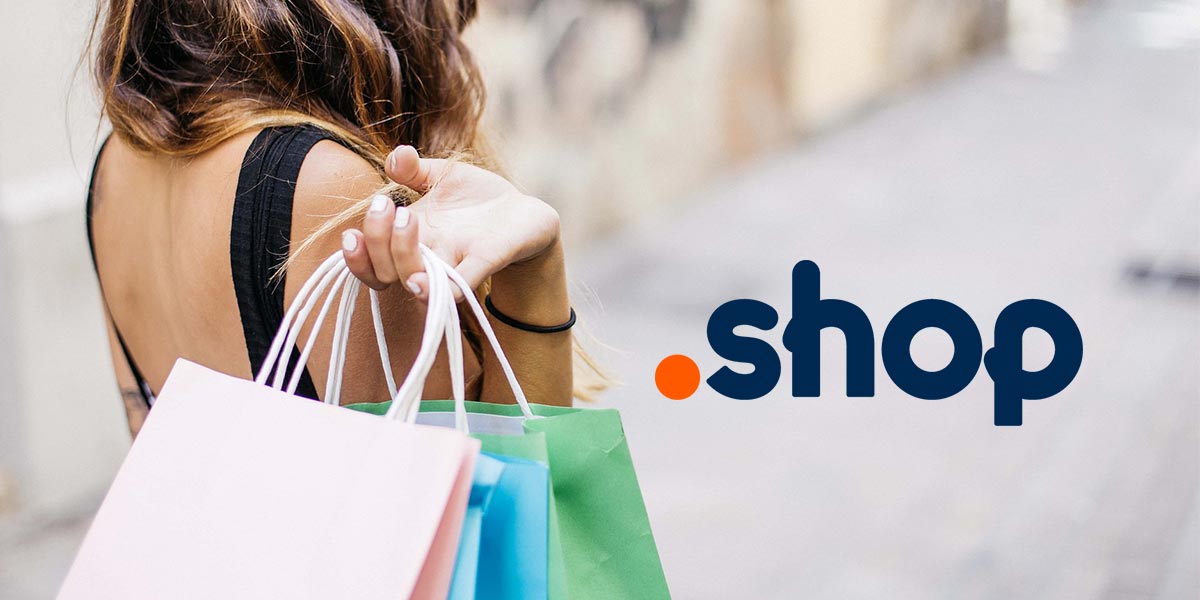 If there is one thing that Internet has developed it is online shopping. In fact, e-commerce websites are multiplying and it is sometimes difficult to get the best of the game. The extension was designed specifically for businesses seeking to develop their digital presence.
How to use the .shop? What are the advantages of this extension? What are the terms of the promotion? Find out all you need to know in the following article! 
The .shop for online shopping… But not only!
The first use that comes to mind is that of an online store. Of course, if you want to sell products online, the .shop is made for you! Thanks to its short and impactful appearance, it allows to directly understand what kind of site the visitor is entering in. As the meaning of "shop" is clearly associated with shopping, it is understandable in many languages. 
Whether selling clothes, beauty products or any kind of materials, no doubt that an internet user will recognize that this is an e-commerce website.
Then, a second use is possible since "a shop" also means the physical place where you can buy things. Therefore, it is ideal for merchants wishing to develop their digital presence without doing online sales. If your business has, for example, a generic name, it may be interesting to differentiate yourself by indicating that it is a shop.
The advantages of this extension: visibility increase, international naming…
The advantages of a .shop are numerous, both in terms of its semantic scope and its appearance.  This extension is short, impactful, clear and international. These are all reassuring factors for an internet user ready to browse a shopping site.
By focusing on an extension specific to a sector of activity, the site benefits from increased visibility among Internet users. How? By guaranteeing that they will find what they came for on the Internet: a shop.
Since January 14, 2020, at 7:00 UTC over 2,300 .shop premium domain names have been added to the existing listing.
What is a premium domain name? A premium domain name meets several criteria: short, easy to remember, and meaningful. Therefore, it is a particularly attractive domain for Internet users. These domains are not subject to the same discounts as non premium domains.
To look at the complete premium .shop domain names listing please follow this link.  
The .shop, is currently on sale!
It's now or never, this extension is currently on sale until 2020/09/30 included.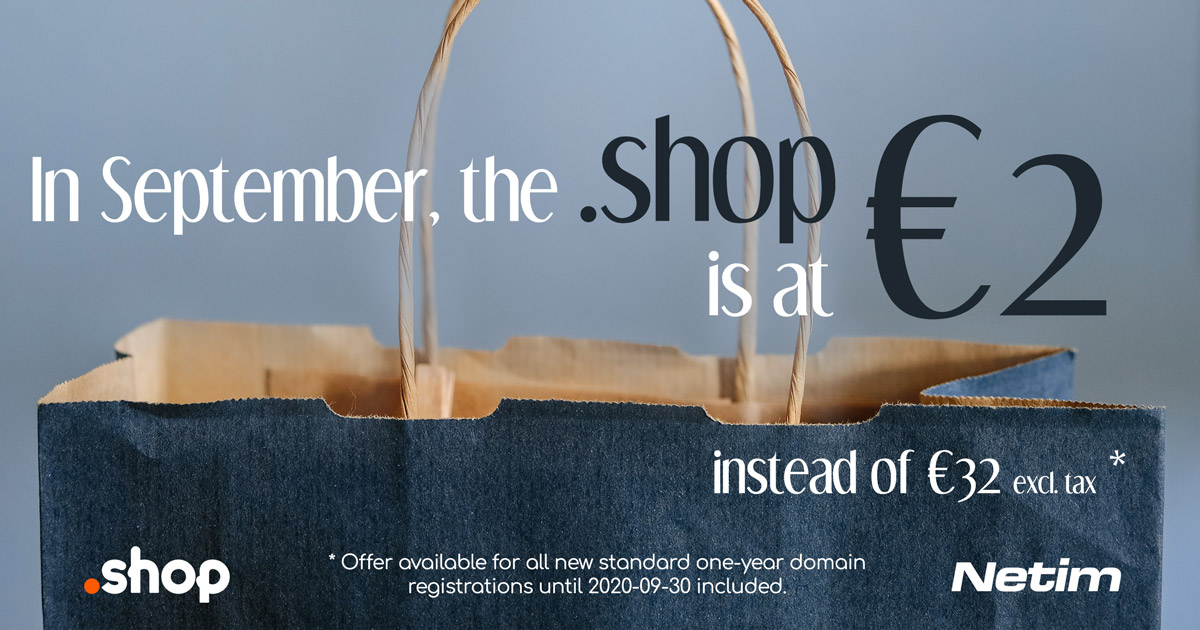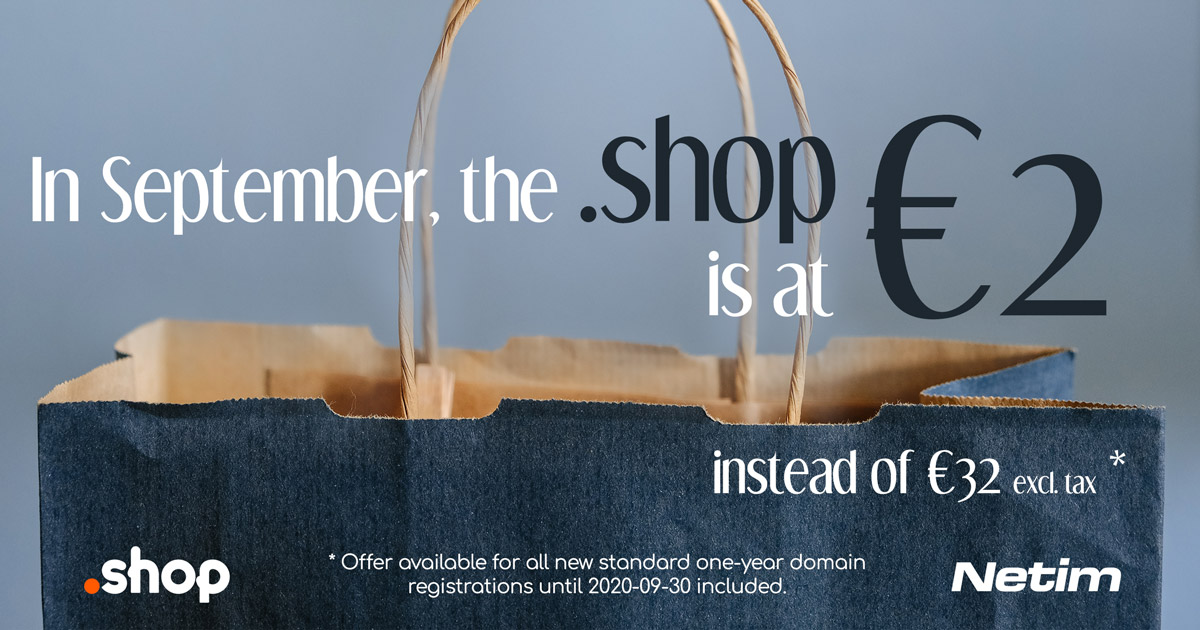 Currently available to order
Conditions: open to all
Price: €2 excl. tax/ year instead of €32 excl. tax/ year