Domain names
Promote your organisation with our 6 dedicated extensions!
Because doing good has never been easier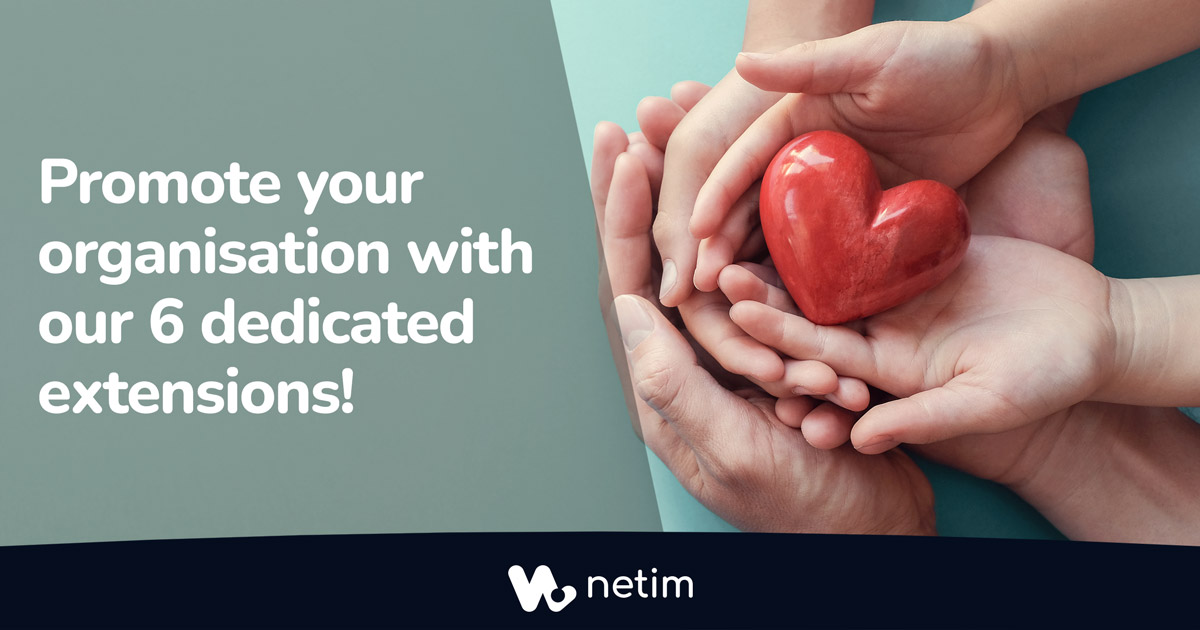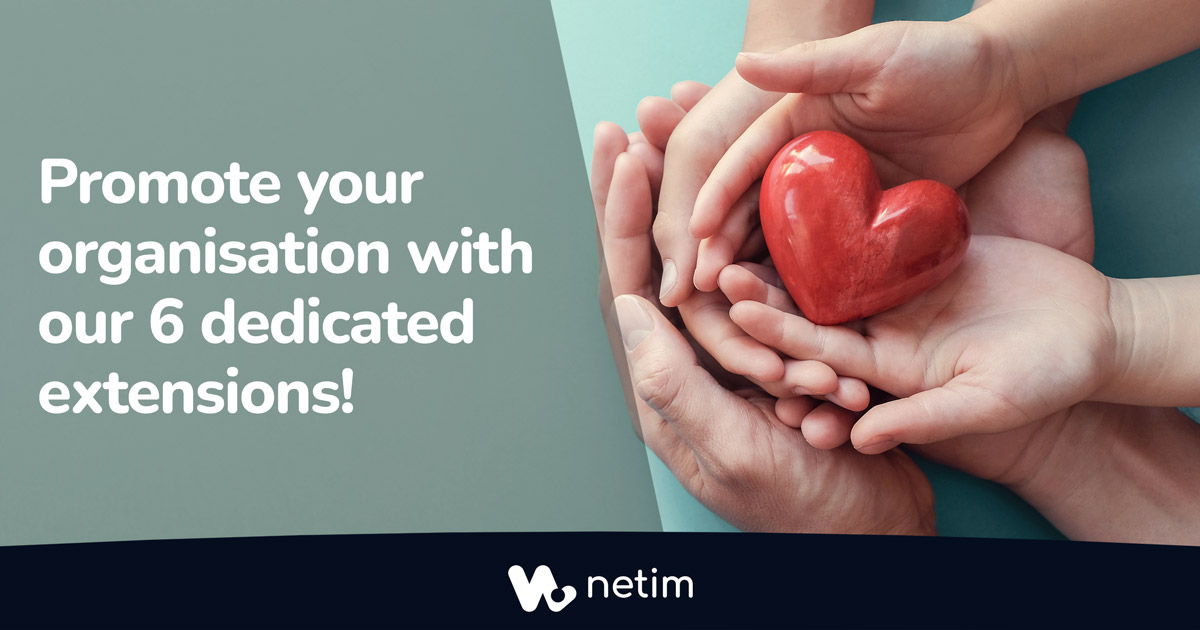 Until August 31st, 2023, .FOUNDATION, .CHARITY, .GIVES and .ORG extensions will be subject to a special offer! This is the perfect time for all those who wish to accentuate a meaningful cause by adopting these different extensions.
.ORG family extensions to defend your own cause
.ORG, the extension dedicated to organisations, is operated by the Public Interest Registry (PIR), which aims to be a trusted guardian for organisations. Today, there are just under 11 million .ORG domain names registered worldwide, which represents a rather large volume.
Take advantage of our special offer on .ORG:
.ORG
€8 excl. VAT instead of €18 excl. VAT
No restrictions, registration is open to all
Register your .ORG domain name
.NGO and .ONG: the 2 dedicated Non-Governmental Organisations extensions
However, the PIR registry has also decided to go further in this process of identification and belonging by proposing the extensions .NGO and .ONG which are reserved for Non-Governmental Organisations.
Register your .NGO domain name Register your .ONG domain name
Finally, three other extensions, recently acquired by the same registry, allow the creation of even more relevant domain names: .FOUNDATION, .CHARITY, .GIVES.
Find out to what extent these extensions can be used by website owners and the special offers associated with them until the end of August 2023!
.FOUNDATION: highlighting your foundation has never been easier
The .FOUNDATION is for all foundations involved in philanthropy! By using this extension, you allow your public and your customers to identify your activity directly. These can be non-profit companies or charitable trusts making grants to associations, institutions or individuals.
The causes supported by a foundation usually include the following, namely:
science
education
culture
religion
Are you interested in joining the .FOUNDATION and promoting your solidarity actions?
.FOUNDATION
€10 excl. VAT instead of €30 excl. VAT
No restrictions, registration is open to all
Register your .FOUNDATION domain name
.CHARITY: Help others and show your solidarity
The .CHARITY extension positions itself as the representative of charitable organisations throughout the world. As before, the PIR registry (also in charge of the exploitation of this extension) wants once again to allow the organisations concerned by .CHARITY to be easily identifiable on the Internet.
Don't hesitate and take advantage of our limited-time special offer! ⏰
.CHARITY
€10 excl. VAT instead of €30 excl. VAT
No restrictions, registration is open to all
Register your .CHARITY domain name
.GIVES, the extension that will highlight your CSR actions
.GIVES is ideal for companies and social enterprises who wish to create a separate website or even microsite to highlight either their CSR (Corporate Social Responsibility) dimension, or the way they interact with their community.
The benefits of this extension for your company:
Clearly state your purpose
Join websites that have highlighted their CSR efforts
Create specific campaigns
Take advantage of this special offer:
.GIVES
€10 excl. VAT instead of €30 excl. VAT
No restrictions, registration is open to all