Domain names
.NG (Nigeria) reveals its news, from premium domains to special offers!
Learn about the advantages of registering a .NG domain name and the conditions of the current promotion.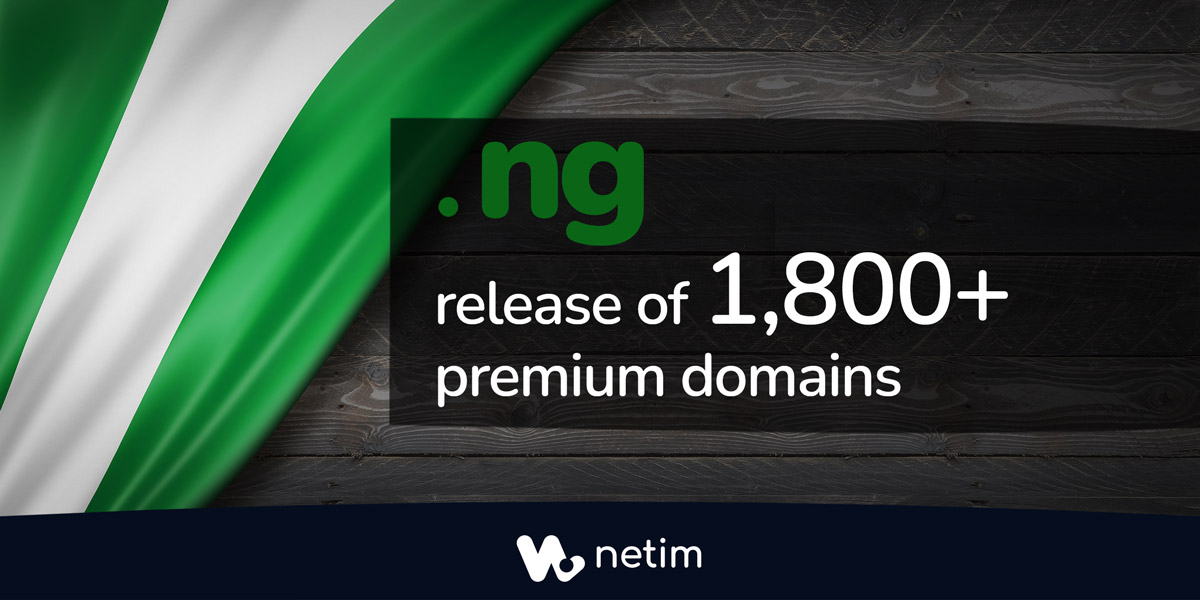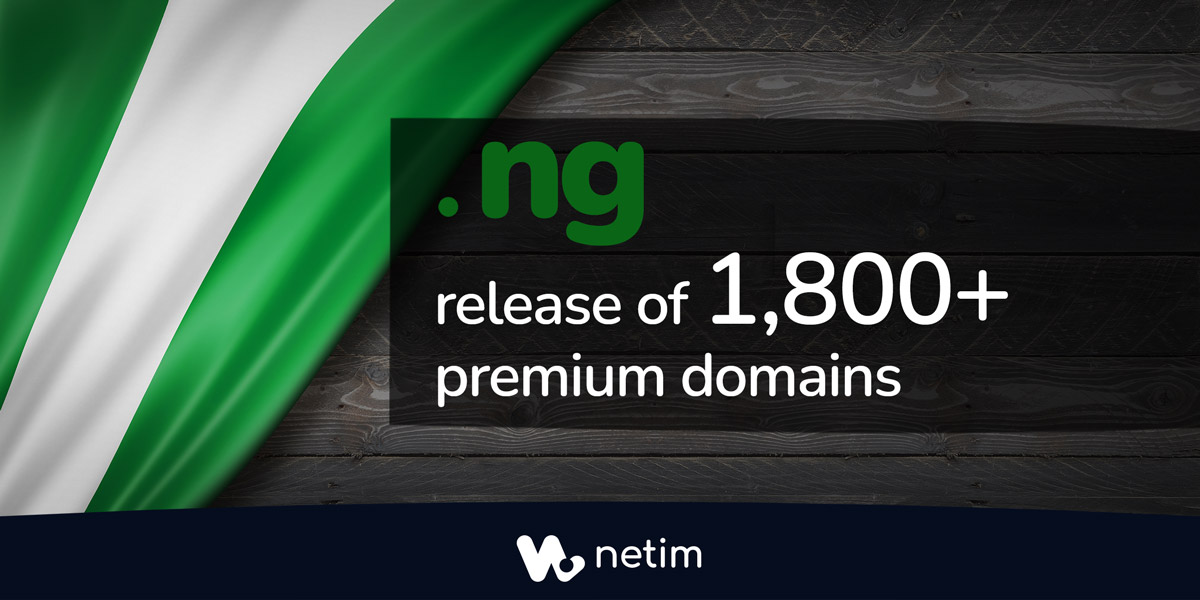 Get the latest news from the Registry in charge of .NG: list of premium domains, registration offers. What are the advantages of premium domain names? What are the domains included in this list? The best way to take advantage of the current promotion? Find out all the answers to your questions!
Back to the Nigerian national extension
Registries are entities that take on many different appearances. They can for example be a company, a government body, an organisation, etc. In Nigeria's case, it is an association that is in charge of managing the national extension (.ng).
NIRA (Nigeria Internet Registration Association) was set up on March 23, 2005, to meet a growing demand from Nigerians to reform. Indeed, this resource was administered by foreign actors. First hosted in Italy and then by American parties, this national extension management was questioned to lead to a complete reform.
Thus, .ng follows the standard model of many Registries: the 3Rs model (Registry / Registrar / Registrant). Indeed, the NIRA association does not allow domain names to be registered directly through it. It uses registrars and only accredited ones.
Netim being part of this list of accredited Registrars, we can offer you the registration of .NG and especially premium domain names!
A premium domain name is a domain name that has been identified as having high potential. A list is established, at the Registries' initiative, including the different domain names. These can be generic terms (restaurant, hotels, etc.) or have a given number of characters (2 or 3 characters for example).
It is the Registry that determines the domain's pricing policy. They are often sold above the market price, and are supposed to bring a real added value to the owner: marketing, notoriety, domain hack, etc. Some domains have a premium price only for registration and are then renewed or transferred at the same price as non-premium domain names. Others retain the premium price throughout their existence.
Therefore, there are many differences between the Registries.
Check out the list of premium .NG domain names
The process for registering a premium domain name is the same as for standard domain names.
Enter the domain name you wish to register in the search bar
If the domain name is available it will appear at the top of the results list
You can then add it to the basket and link the services you want to it (hosting, email, etc.)
Register your .NG premium domain name!
What are the terms of the current promotion on .NG?
Netim is currently partnering with the Registry in charge of .NG to offer an exceptional promotion until the end of 2021.
Thus, register your domain for €10 excl. VAT instead of €38 excl. VAT, a 74% discount.
This promotion applies to registrations only, excluding premium domains.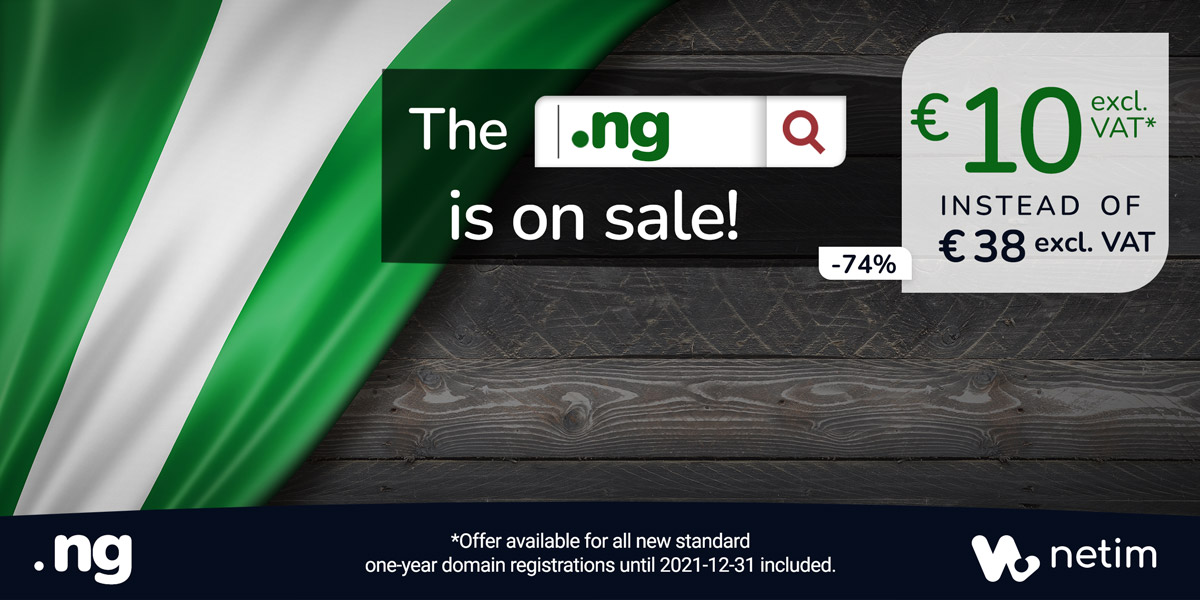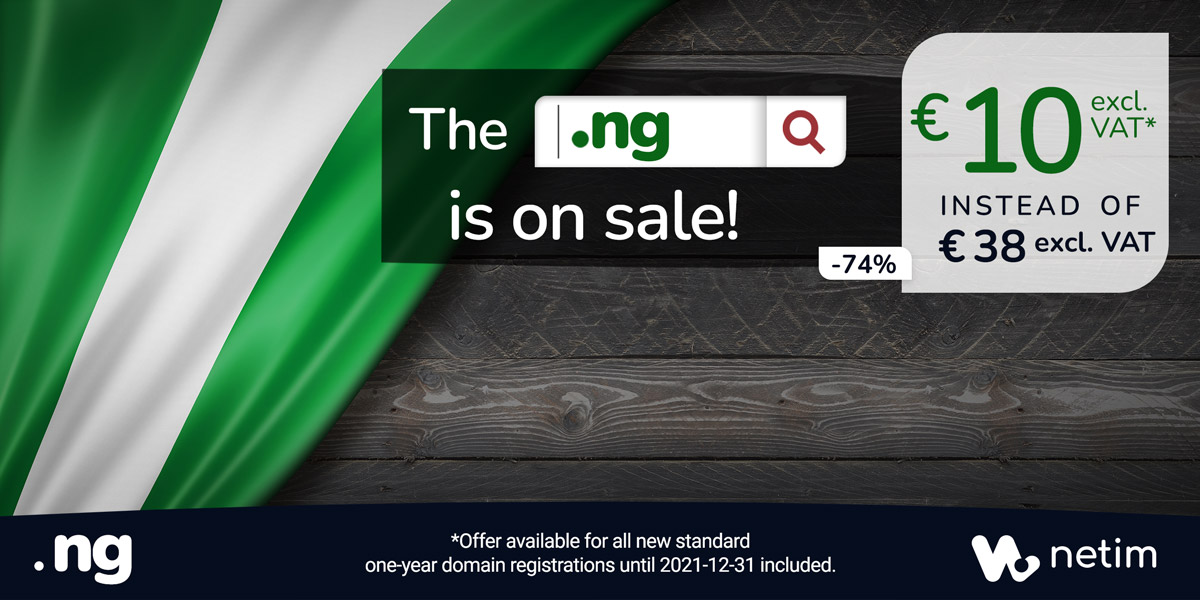 Premium domain names can be a real boon for some entrepreneurs. Guaranteeing greater visibility, they can have a greater impact and drive more traffic. Nevertheless, their often higher prices can be a real brake on registration.
In order not to disadvantage any profile, the Registry in charge of .NG has decided to run a discount on non-premium domain names until the end of the year!
Which of these offers will you choose?