Domain names
EURid & Brexit, what has been happening with your .EU since January 1, 2021?
Check out the timetable, compliance rules & existing solutions to keep your .eu domain!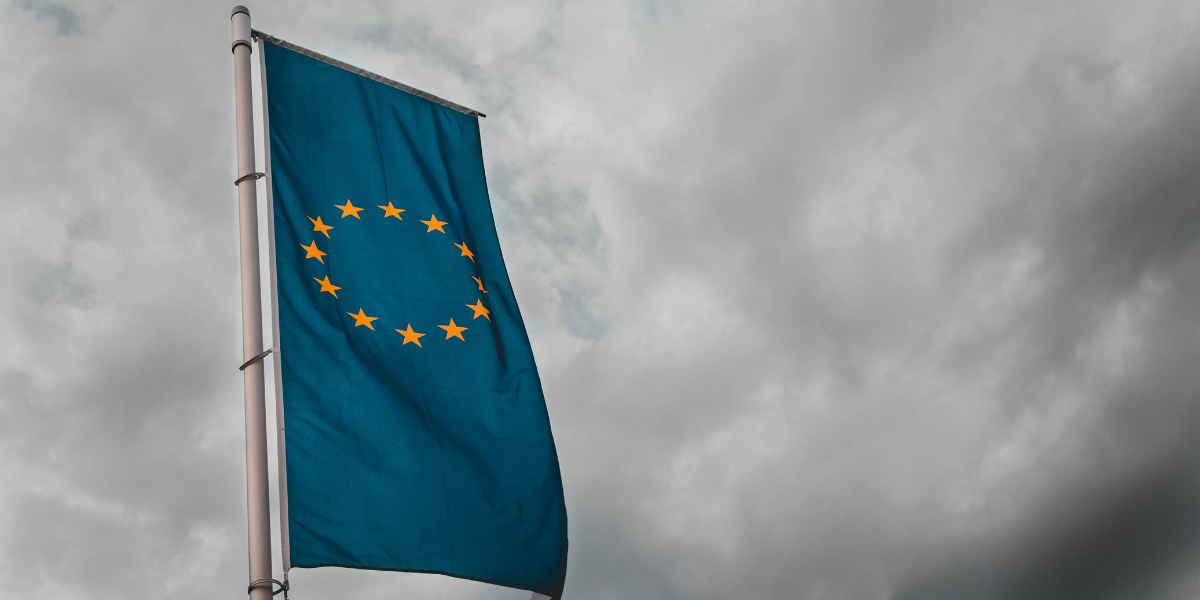 Some time ago, the United Kingdom announced its decision to leave the European Union. Thus, many institutions had to think about the consequences of such a split for their activities. For example, that was the case for the European Registry (EURid) in charge of the .eu extension.
Indeed, acquiring a domain under this extension is based on the respect of certain conditions. In particular, the condition of being a resident of the Union or a citizen of this same Union. What about domain names from UK owners? How is the Registry organized?
A short reminder of the conditions under which you can acquire a .eu domain name.
First of all, let's come back to the conditions of registration of a .eu. Usually, you can buy a .eu domain name if you meet one of these requirements:
Being a citizen of the European Union
A resident in one of the member countries of the European Union
A company established in the European Union
EURid timetable & measures implemented
How can I keep my EU domain name after Brexit? Well, you've come to the right place.
1. What are the steps of the EURid timetable?
From January 1 to March 31, 2021, the domain names of non-compliant registrants will be placed under "suspended" status. This means that these domains will no longer function.
They can be reactivated if the holders change their contact information and comply with EURid regulations.
From April 1 to December 31, 2021, domain names previously suspended will be changed to "withdrawn" status. This means that they will be removed from the zone file.
Despite this, the holders will remain in the registry database. They will therefore still be able to come forward, at this stage, to reactivate their domains.
As of 1 January 2022, the withdrawn domains will be available for general registration again. They will be released in batches.
2. Have you got it all memorized? Here is a timeline to help you!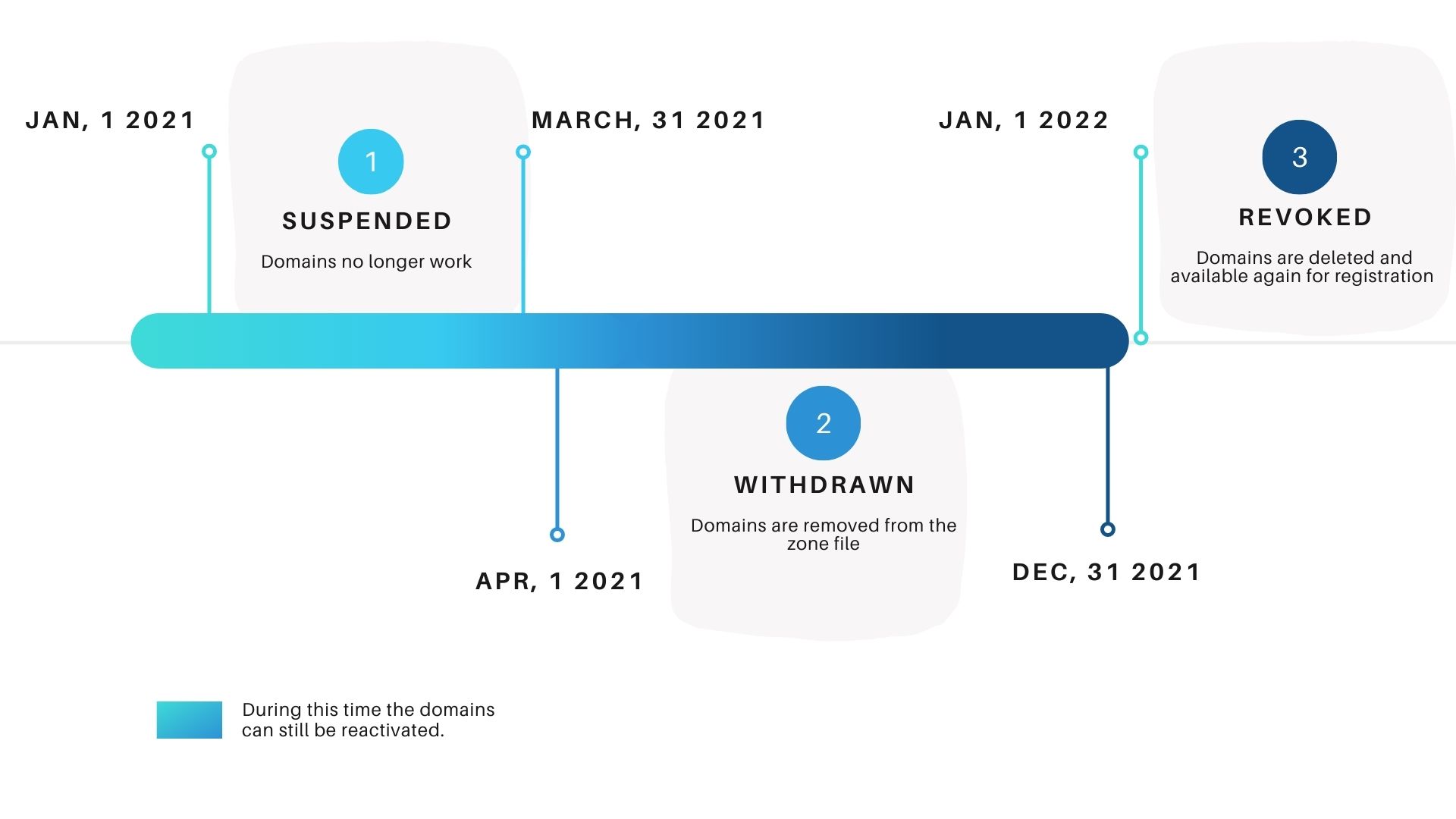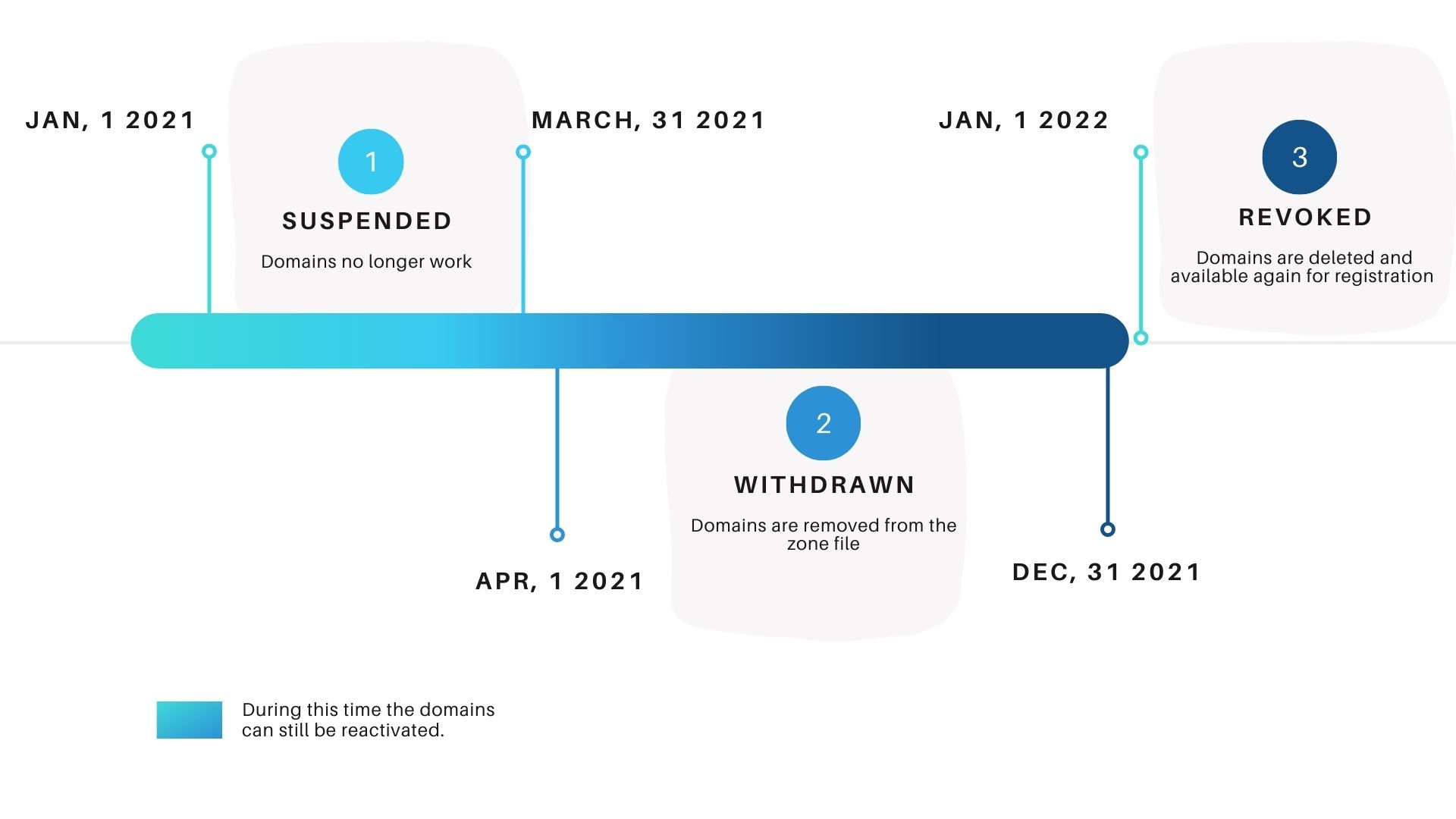 Interested? Here's a solution that will allow you to keep your .eu domain!
There is a rather simple solution allowing you to have an address within one of the member countries of the European Union. More commonly called the "trustee service", it is actually to use the contact information of your registrar (Netim for example) instead of yours.
Thus, the restrictions are no longer applicable and you can legally use your domain name.
? Your trustee is at €15 excl.tax the first year instead of €25 excl.tax with this code ?

NETIM_BREXIT_TRUSTEE
More info about our trustee service here!