Domain names
The .UK domain family on special sale during October!
The .UK domain family is on sale at Netim, the occasion to (re)take a look on the possibilities offered by those extensions!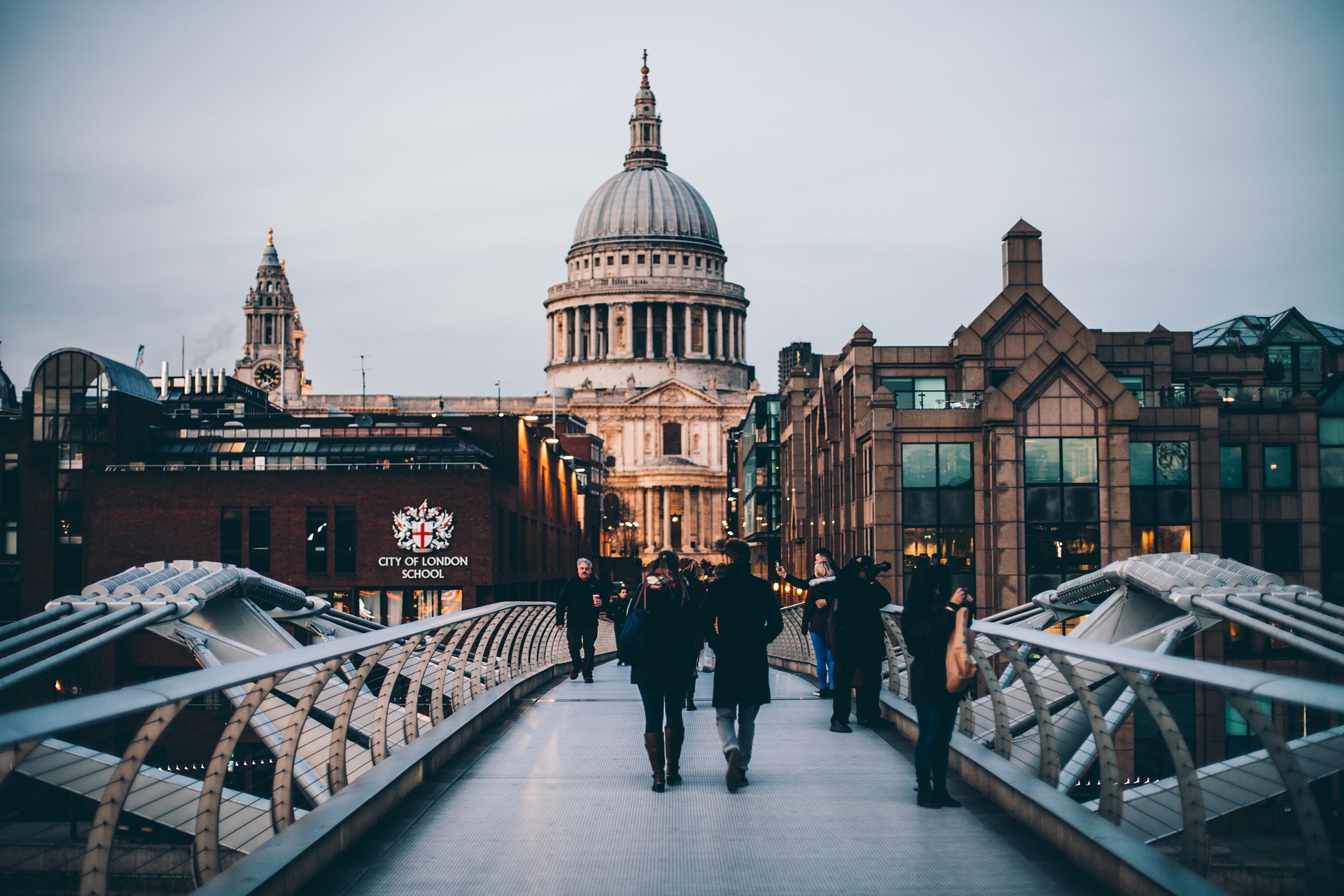 On the occasion of our special offer on the .UK domain family, let's take a look back on the Registry history and the several extensions involved in the promotion! 
First, a little bit of history
Created in 1996, Nominet is the Registry in charge of selling and administrating the British extensions such as:
The 1st level extension .uk
The 2nd level extensions such as: org.uk ; co.uk ; me.uk 
Other independent 1st level extensions for example: .wales ; .london ; .cymru
Independent 1st level extensions reserved for British institutions: gov.uk (for government institutions) or ac.uk (for academies).
Each of these extensions is affiliated to the British geographical extension. 
The extensions concerned by the promotion: the .UK domain family
Four extensions are concerned by our exceptional promotion: the .uk domain family.
Each of these extensions target a specific sector of activity and is therefore likely to affect a specific audience. 
UK
Since 2014, this national extension represents the British territory.
Consequently, whether looking from a professional or a personal point of view, no doubt this short and impactful extension will seduce you!
More general than the other members of the .UK domain family, this extension will suits any sector of activity.
CO.UK
This extension has seduced the British digital territory for many years.
Indeed, co.uk is the historic national extension by excellence in the United Kingdom.
It has established itself among many merchants and entrepreneurs. It is a reference extension, bringing credibility and professionalism to whoever uses it.
ORG.UK
".ORG3 stands for "organisation" in English.
The purpose of this extension is to create a digital space dedicated to charitable actions, associations or various causes.
ME.UK
This extension is the most focused on personal expression's different kind of forms.
Whether it s a portfolio, a blog, the me.uk is the unique place to develop your talents and show them!
Terms and conditions regarding the .UK family promotion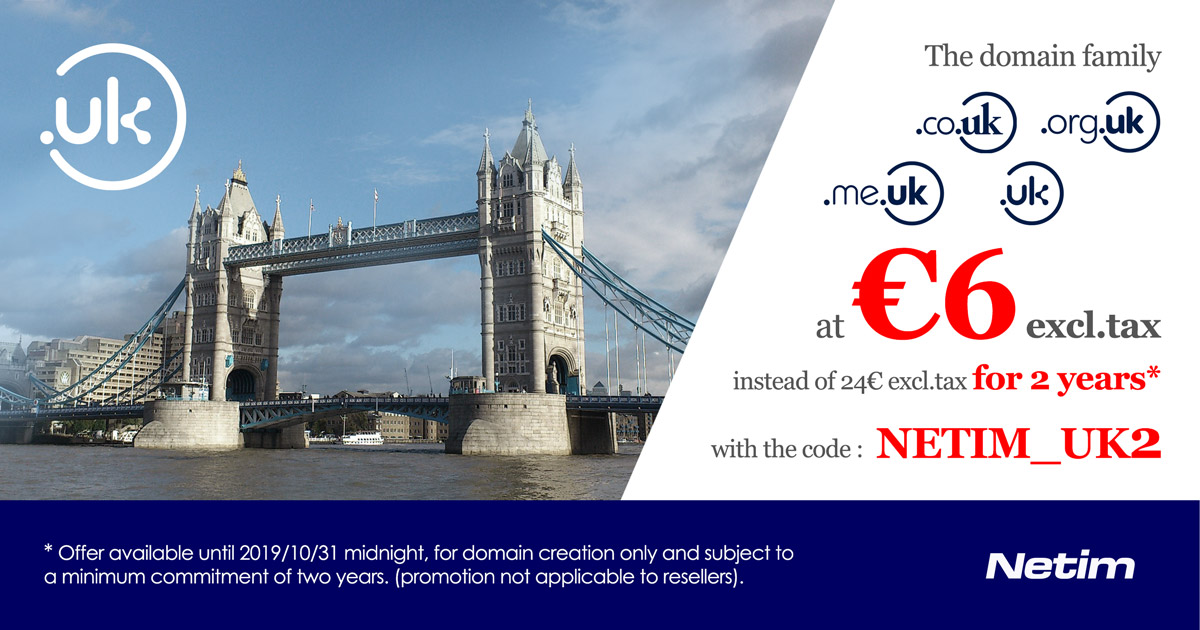 Price: €6 excl.tax instead of €24 excl.tax for 2 years 
Offer available until 2019-10-31 midnight, for domain creation only and subject to a minimum commitment of 2 years. 
Special conditions: this promotion does not apply to resellers.