Domain names
The .eu is on special offer during the month of June!
Find out about the terms of our current special offer on the .eu (and .ею and .ευ).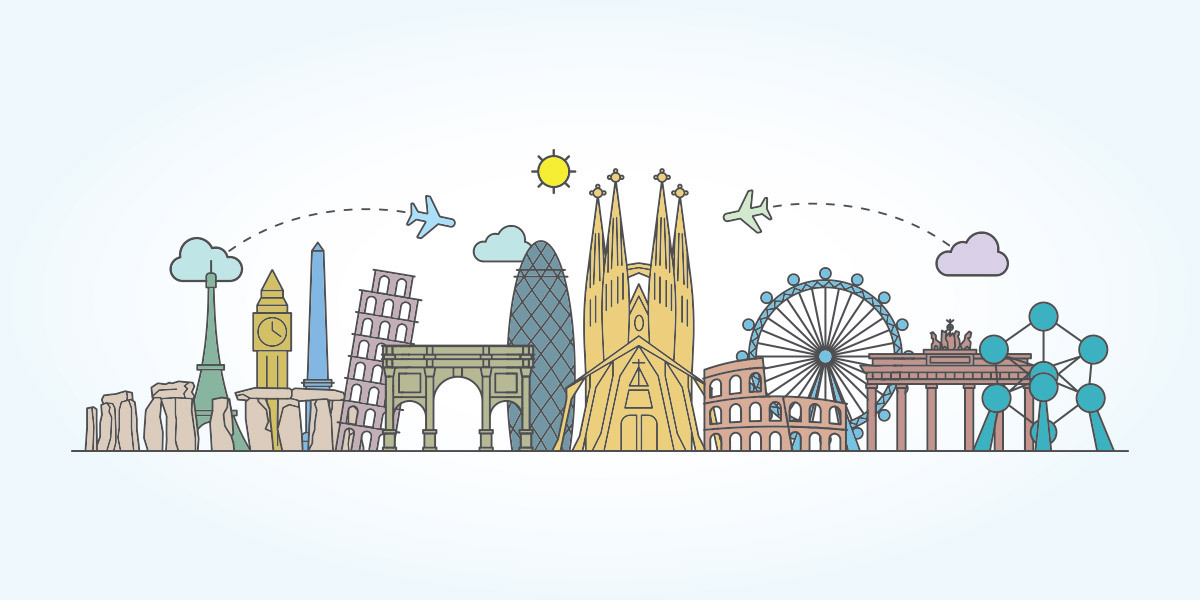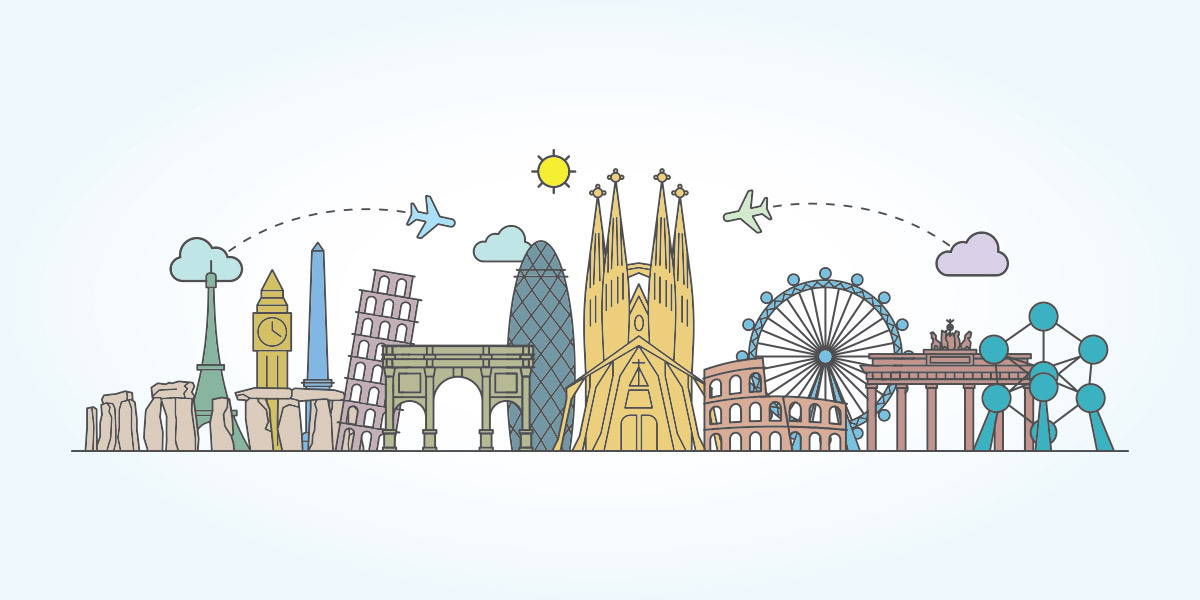 In June, the .EU is on special offer at €2 excl. tax the first year. Here is the opportunity to talk about this extension, and its related (.ею and .ευ) in Cyrillic and Greek alphabet.
History, news, everything you need to know about these 100% European extensions is here! 
The origins of this extension
The .eu finds its origins at the beginning of the 21st century, precisely in 2005. This extension is classified as a ccTLD, a first level extension, which means that it represents a geographic area: the European Union' one.
Launched on September 7, 2005 this extension have quickly managed to convince intergovernmental institutions of the European Union. Previously using .eu.int, public institutions have transferred their domain names to a shorter and more impactful extension.
Apart from public and intergovernmental institutions, the .EU extension was also made for national or community trademarks. Private individuals and right holders were progressively allowed to use this extension. A slow progression that avoided cybersquatting practises.
A particularly appreciated approach among professionals.
As any extension, this one is managed and operated by a Registry: EURid. It is a private non-profit organisation based in Brussels which relies on multiple Registrars such as Netim for the marketing of its extension.
The IDNs (Internationalized Domain Names) accepted by this extension
Since 2009, new characters are authorized in .eu exploitation. As a matter of fact, domain names are not anymore restricted in the use of Latin alphabet, they are now allowed to use any European alphabet such as West European, Cyrillic or Turkish alphabet.
As part of this evolution, Netim offers a variation of the European extension: 
An evolution that makes possible for everyone to create a domain name in accordance with its own language codes.
This development is part of a broader framework: the possibility to register a domain name with many permissible characters. Previously, only letters going from A-Z and numbers from 0-9 were allowed. With the appearance of diacritical signs, the IDN (Internationalized Domain Name) language enters domain names.
Our current special offer on the .EU!
Until the end of June, the .eu, .ею and/or .ευ are at €2 excl.tax the first year!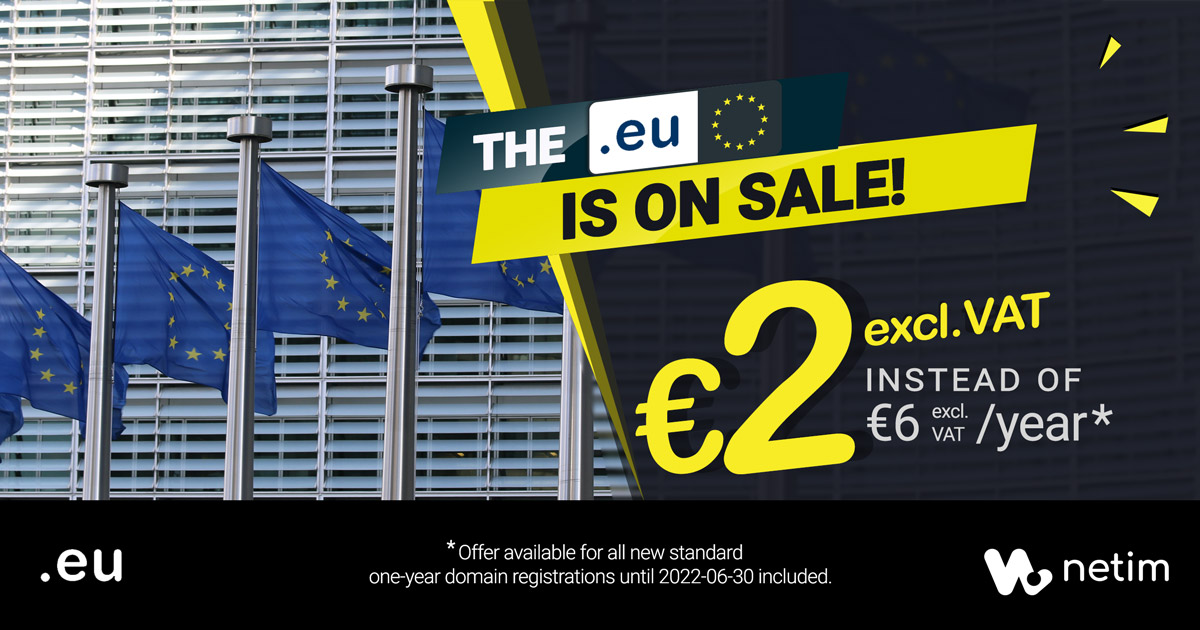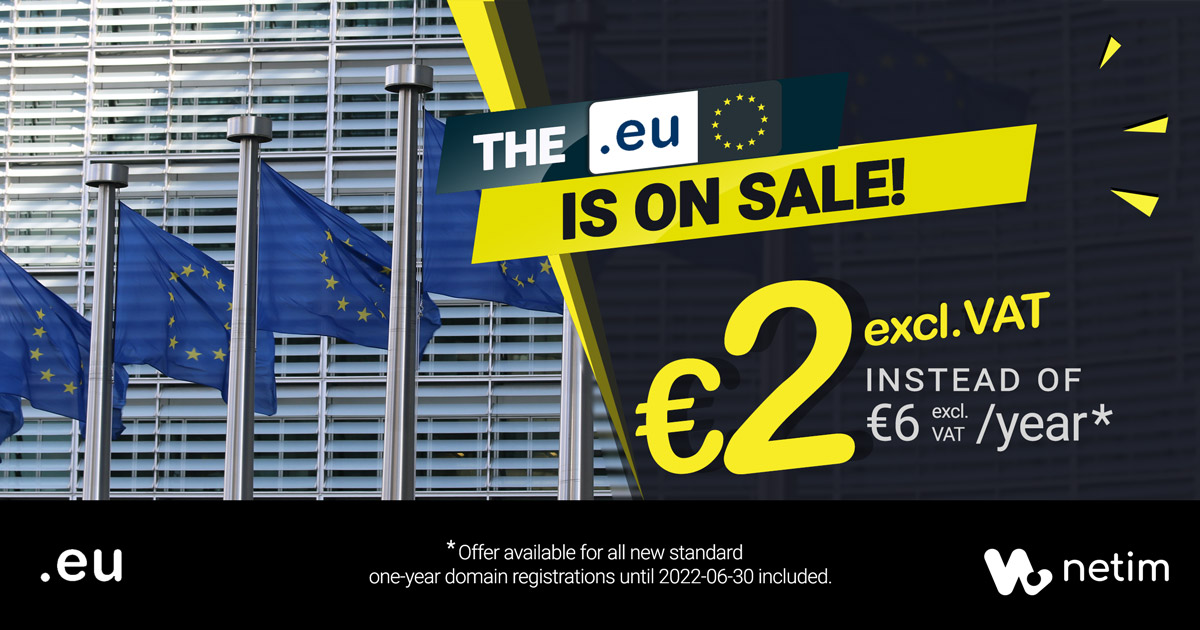 Special offer applying to .eu, .ею and/or .ευ
Currently available to order and on special offer until June 30, 2022.
Conditions: open to all European nationals
                   or open to all with our trustee service
Price : €2 excl.tax instead of €6 excl.tax / year