Domain names
.INC, an American extension that means business!
The .INC extension is on sale until the end of April!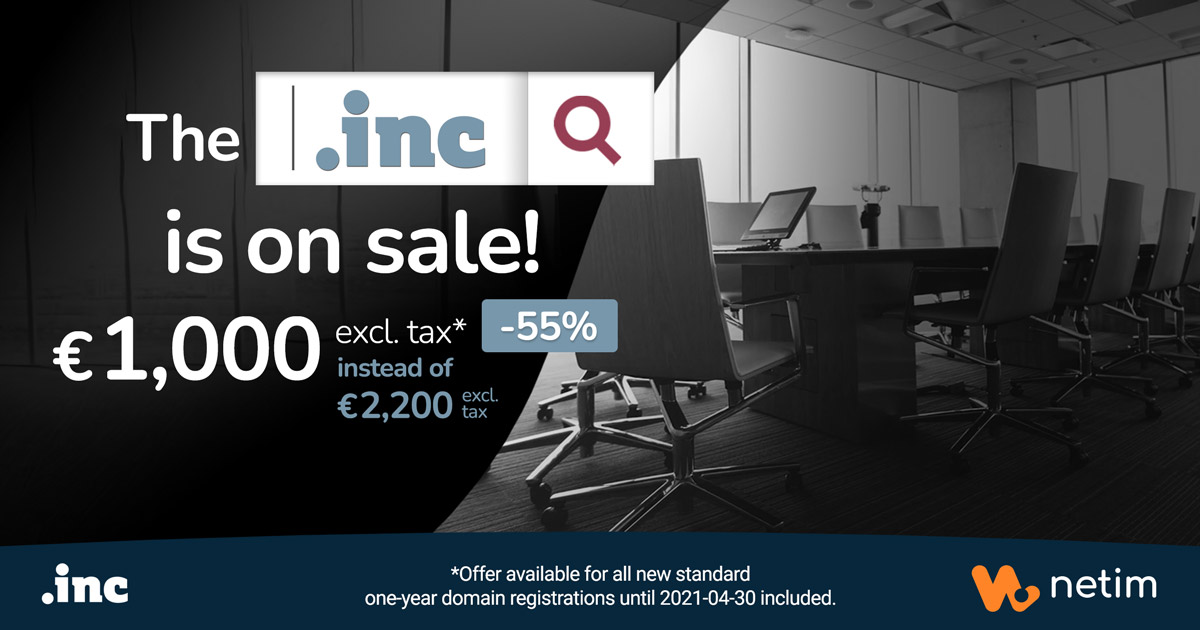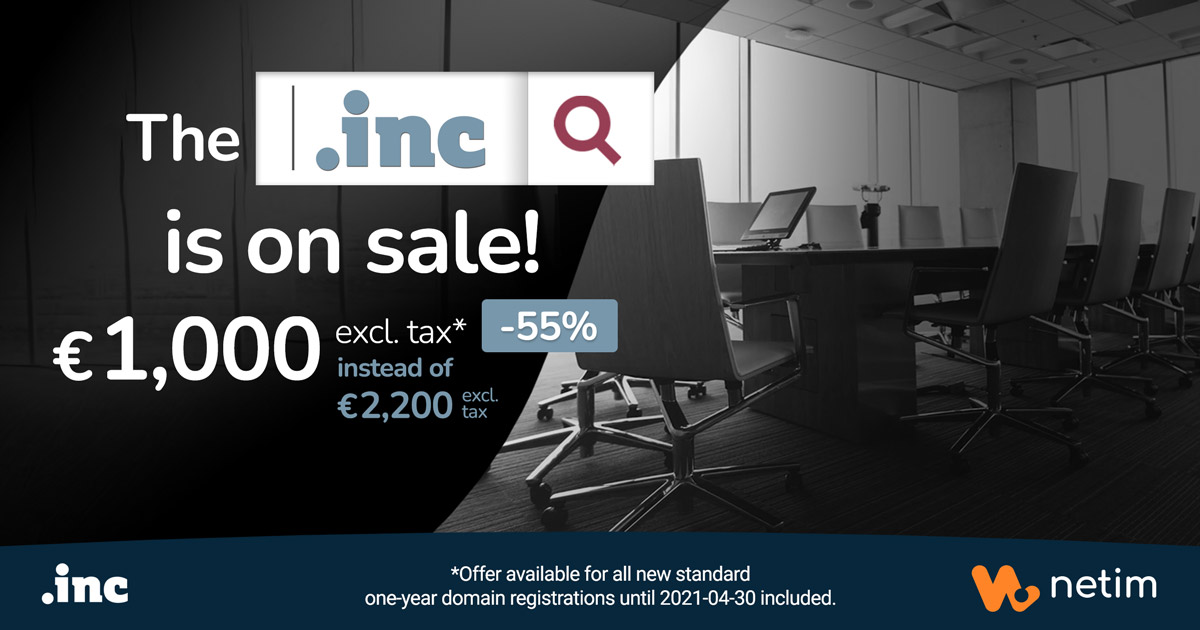 .INC, Inc.: a little reminder about Incorporation
When a company achieves a high turnover, it is interesting to make a change in its legal status by becoming a "join stock company" or a "corporation".
When working on the change of legal status, one of the first objectives is to establish the company as a legal entity.
What does that mean? The purpose is to create an entity that would be separated from the owners or the direction. Therefore, the company is considered as a legal person. To this end, it is possible to sign contract on its own behalf, to properly owns goods, to start legal proceedings…
The constitution process of a legal entity is what is called "incorporation".
What are the similarities between Inc. and another legal status? 
It is very important to understand that "Inc." means "incorporated". This refers to the incorporation process: the constitution process of a legal entity as described before. To this extent, it does not define a legal status it describes the process leading to legal status. Incorporation is, actually, a mandatory process when a company is becoming a corporation.
What is, then, the difference between Inc. and Corp.? 
Well, there isn't really, using one or the other depends on companies' policies, or sometimes on state's legislation. Some states will promote the use of Corp. instead of Inc., or will ask for the legal mention to be in the official wording…
In fact, if we are looking for similarities, Inc. would be a great indicator of where the company has been incorporated, so under which legislation it falls.
The Corporation is a truly legal status with its own rules when it comes to shareholders, the company's capital …
The benefits of a .INC extension 
It goes without saying that this extension brings a great credibility. Being associated with the legal status of many great American companies, it is a way of reassuring clients and bringing professionalism to your online image.
Moreover, using this extension will bring credits internationally since this legal status in known worldwide.
A company such as Google has for example already been registred as Google.inc.
Lastly, adopting the extension .INC will allow you to come up on some popular keywords. The consumers are used to see this extension and will therefore, be more likely to click on a link that gives them the guarantee of a serious company. Your traffic and visibility can be improved.
Even if this extension was, at first, created for American incorporated companies, it does not hold any restriction today.
In other words, there is a difference between the purpose in which an extension is first created and the actual legal restrictions.
The current discount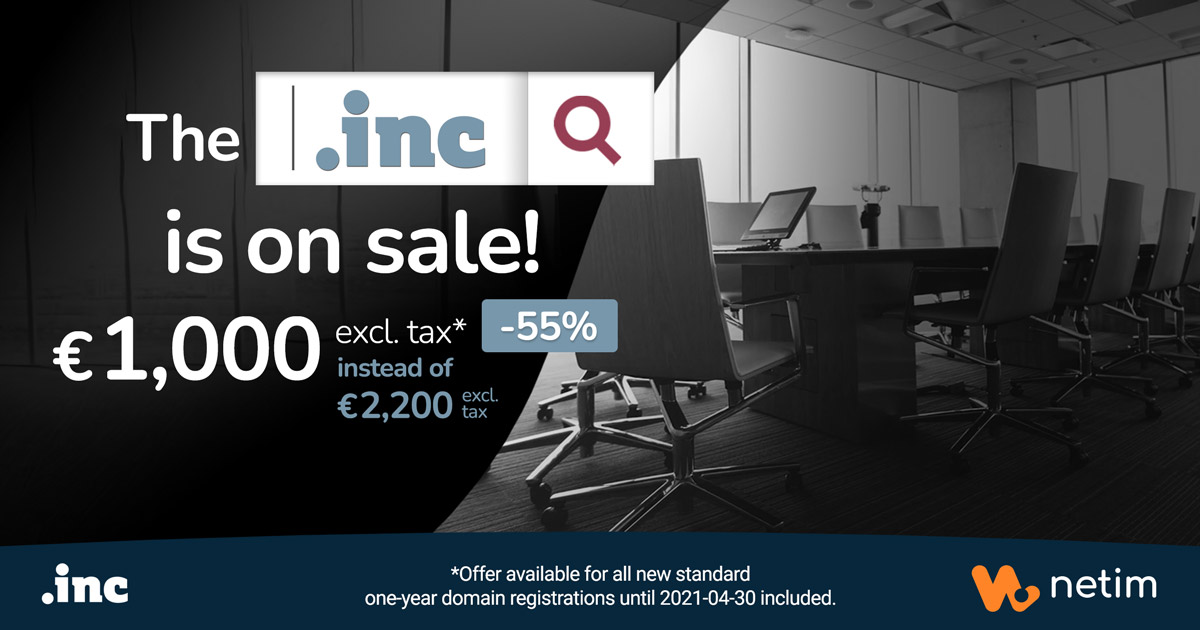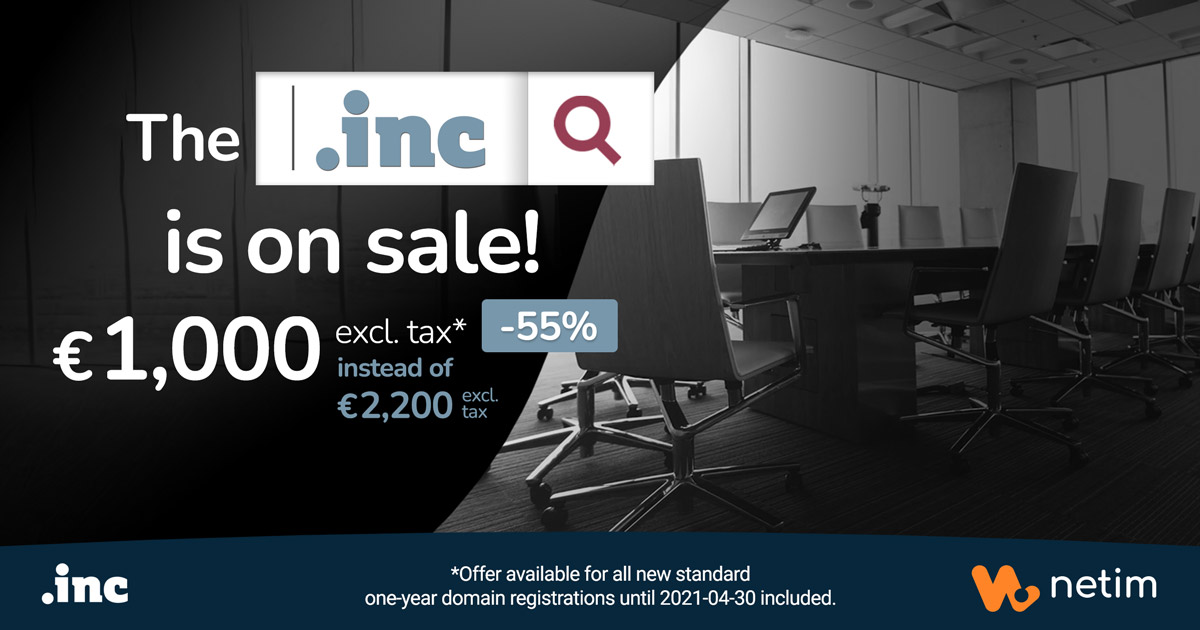 Available now for order 
Conditions: open to all 
Price: €1,000.00 istead of €2,200.00  excl.tax / year
A last word … 
Whether it is to increase your credibility or in an SEO optimization logic, the extension .INC cannot be a better example for your company.
Its high price makes it only accessible for a certain type of company or individuals. 
The holders of .INC are the first to admit this strategy. The aim is to prevent "cybersquatting" a fraudulent strategy that is redirecting the traffic of one's site towards another URL that is looking exactly the same.
As a consequence, the online image is preserved and the visitors' protected thanks to high-end extension.