Domain names
Discover the advantages of .eu: meet one of our clients
Laetitia le Grelle from Give Me Some Magic tells us about her choice for .eu!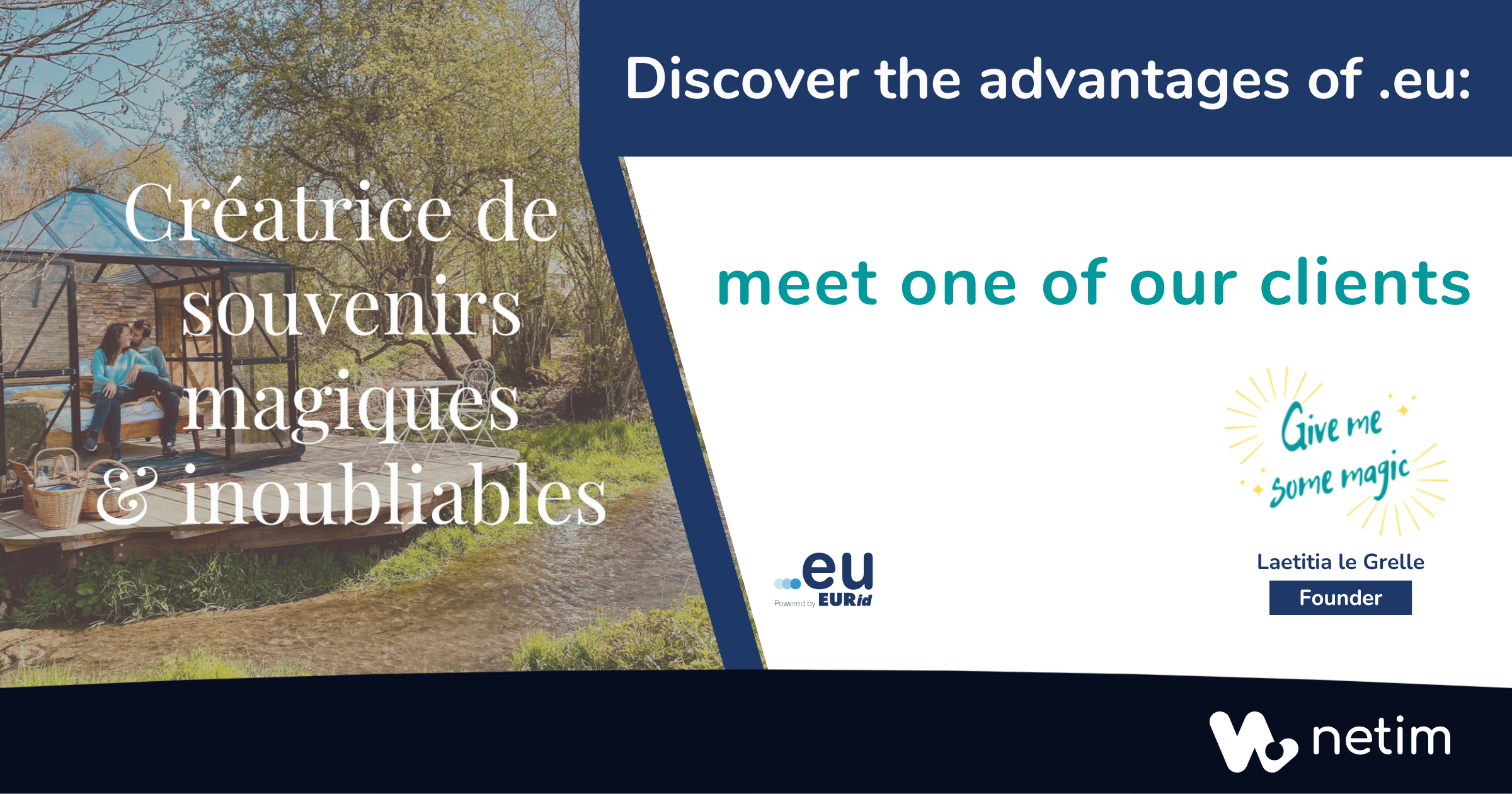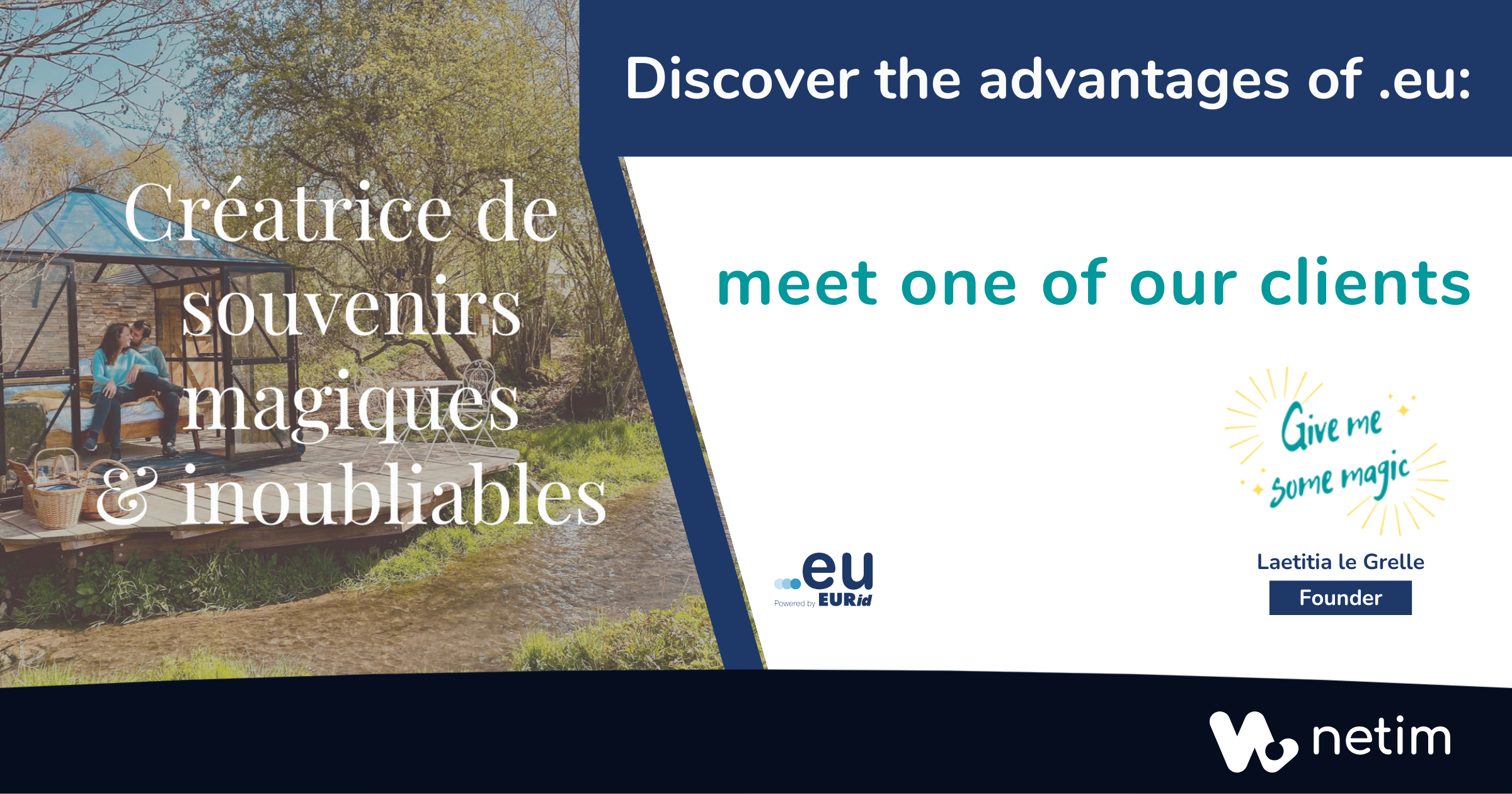 What is the .eu?
.eu is the official extension of the European Union. Operated by EURid since its creation in 2003, this extension initially provides significant support for the European digital market while promoting multilingualism. The more than 3 million registrations of .eu domains represent the need for users to identify themselves with this union.
In a desire to include all EU stakeholders, .eu has also been developed in other alphabets: .ею for the Cyrillic alphabet and .ευ for the Greek alphabet.
In addition, since 2013 EURid has been certified by the ISO27001 standard, thus assuring owners and visitors of .eu websites a high level of online security, including a reduced risk of phishing, etc.
.eu Web Awards: why to participate?
Since 2014, EURid has been organising the .eu Web Awards with the aim of rewarding and promoting the best websites that use the .eu, .ею and .ευ extensions. The 100% free participation in this digital competition is meant to be inclusive so that all volunteers can try their luck and have a chance to win a prize among 7 different categories.
The benefits of participating in this competition are twofold for the participants:
Firstly, it is an excellent way to increase your visibility at the beginning of the competition. Indeed, the objective is to get as many votes as possible for one's own website and thus hope to obtain a prize. It is the ideal opportunity to get the word out by encouraging Internet users to vote and support the companies that are taking part in the competition.
And of course the goal is to win the first prize! This very attractive prize gives the winners a marketing campaign worth €5,000 in collaboration with a marketing agency appointed by EURid, as well as training in website management and the provision of logos highlighting their first prize at the .eu Web Awards to be displayed on their website and social networks.
Meet Laetitia le Grelle, founder of givemesomemagic.eu
Last November, Netim went to meet Laetitia, founder of Give Me Some Magic, at the 2022 .eu Web Awards ceremony. As one of the 3 nominees in the "Rising Stars" category representing the startups participating in the competition, we asked her a few questions.
Laetitia tells us about her business, why she chose .eu for her domain name,
and why Netim.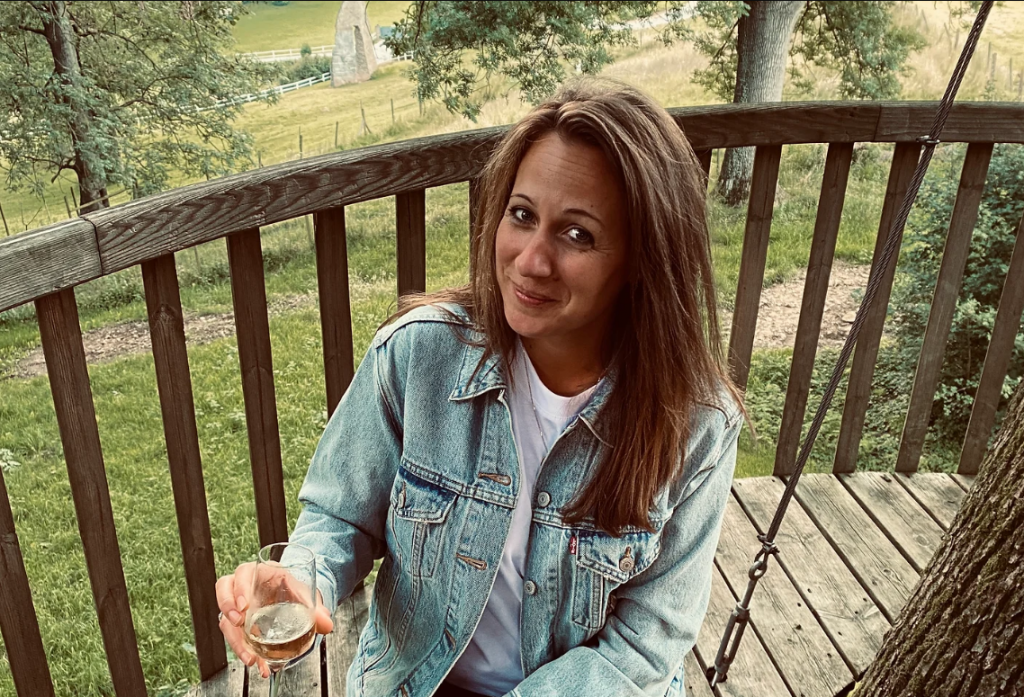 Give Me Some Magic: creating magical and unforgettable memories
Laetitia, an event organiser, started her crazy adventure in the middle of the health crisis when many companies had little visibility on the months to come. Attentive to her surroundings, she noticed that it can be difficult to find the time to organise holidays and activities in addition to work or family life. Sensitive to this reality, she decided to launch Give Me Some Magic to organise personalised and tailor-made holidays.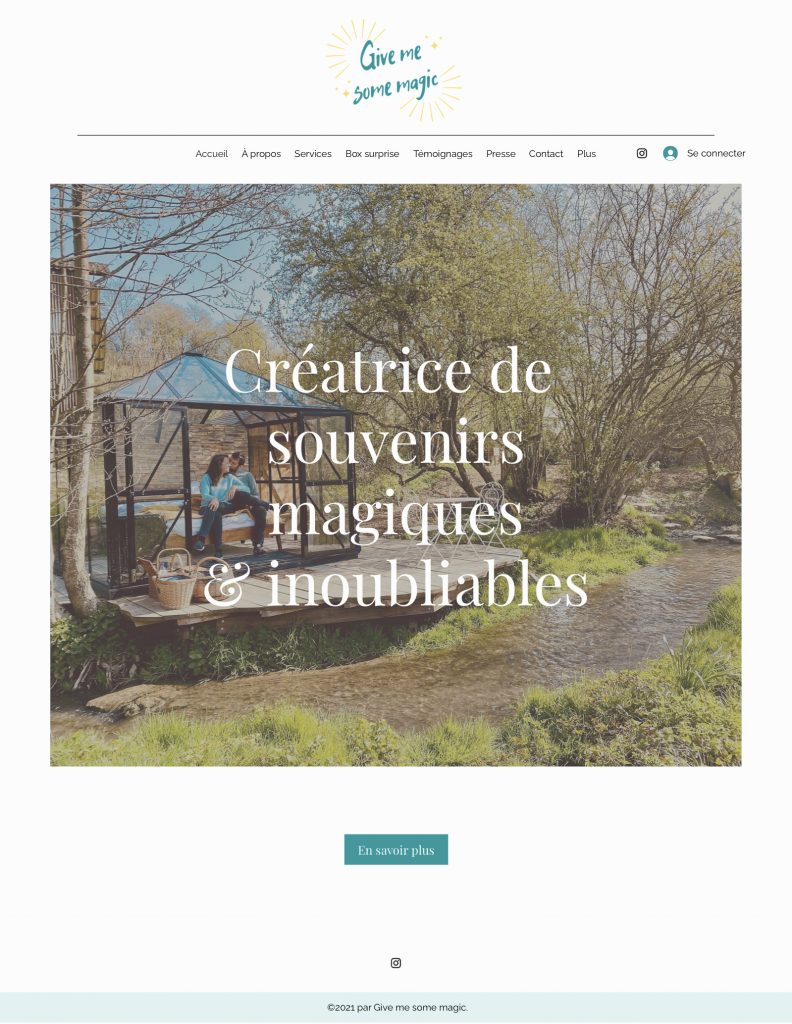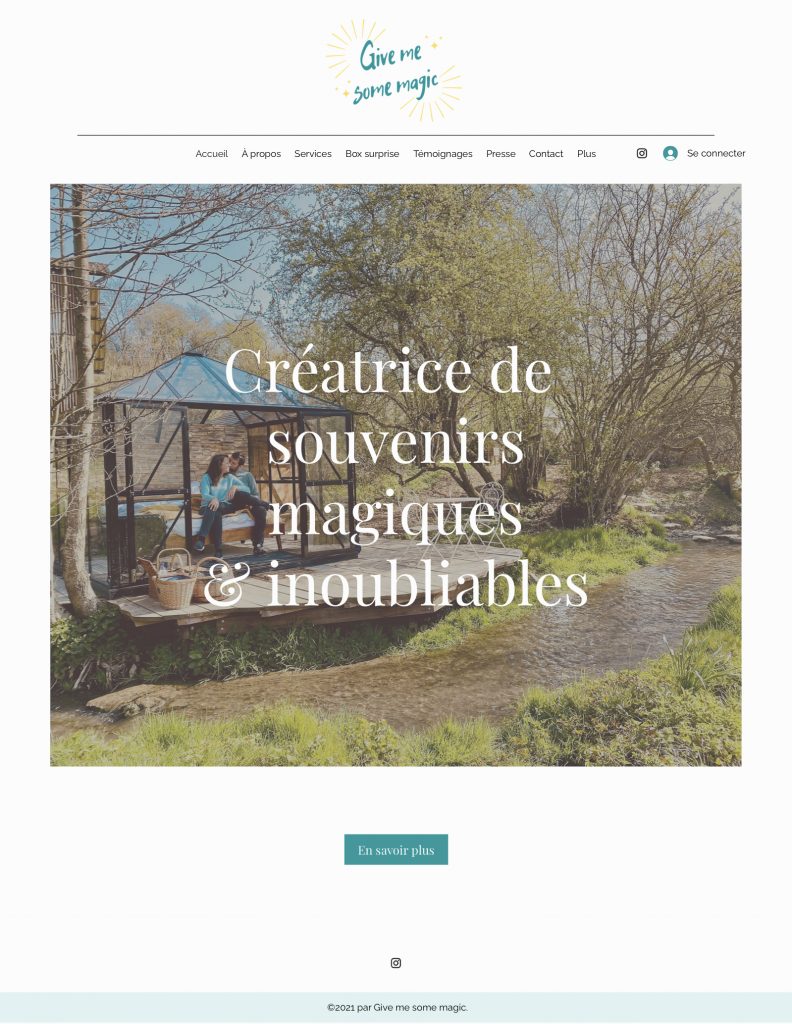 Whether it's with friends, family or as a couple, Laetitia takes care of everything to offer you the best experience possible. And it's up to you to choose whether you want to validate your trip with the agency before to go or if you prefer to go totally blind, both are possible!
With Laetitia, you go on a total escape somewhere in Belgium or its neighbouring countries, in luxurious or rather unusual places: you choose 👌
Why did you choose a .eu domain name for your website and email addresses?
"I chose a .eu for two reasons. Firstly, it was really appropriate for my activity. At the moment, the trips I organise are mainly in Belgium and neighbouring countries, but in a few years' time I hope to be able to organise more trips in other European countries. The second reason was purely economic. .eu was more affordable than .be or .com".
Why did you register your domain name with Netim?
"It's mainly a question of word of mouth. My father always put his websites with Netim after comparing all the offers available on the market. When I started my business, he told me that the after-sales service at Netim was excellent! And it is true that the prices are very interesting".
Would you recommend .eu to a person, company or association wishing to register a domain name? If so, why?
"Yes, without a doubt! The price of .eu is really interesting, and the extension is very appropriate for anyone selling their products or services throughout Europe".
Would you recommend other .EU site holders to participate next year? If so, why?
"Yes, of course! The prize is very interesting to boost your visibility on the internet! And actually, even if you don't win the competition, participating in the event was very nice because it was very well executed, and very qualitative! As someone who has worked for 7 years in the event industry, I was impressed by the quality of the ceremony… And you also get to meet some great people"
In summary: the advantages of .eu and why choose it
You're still wondering why you should choose .eu for your domain name, right? Well, let's sum it up for you… :
Safety first: Certified by the ISO27001 standard, the EURid in charge of .eu guarantees a high level of security both for the owners of the domain names and for the visitors of the websites.
Show that you belong to the EU: Adopting .eu means showing your audience the European dimension of your website, whether you are a natural or legal person!
Multilingualism for greater inclusion: Versions of the extension have been developed in the Cyrillic alphabet with .ею and in the Greek alphabet with .ευ in a bid to include all European Union member countries.
A very affordable registration price: .eu is priced at €6 excL. VAT for the registration of your domain name. But it is possible that a promotion is coming very soon… to discover just below 🤫
Participate in the .eu Web Awards: The expression "the most important thing is to participate" fits perfectly with the .eu Web Awards! And yes, participating is already giving you the opportunity to talk about you and promote your website to hope to win a maximum of votes! It's already a potential gain of visibility which is not negligible. But for the winners… it's a nice marketing package to win, allowing them to launch campaigns while being accompanied!
Register your .eu domain name!
Are you convinced of the power of .eu for your online business? Then don't hesitate any longer and register your .eu domain name for €6 excl. VAT.
Nooo wait! It seems that .eu will be on special offer at Netim from December 24th to 29th for €2 excl. VAT! So you can take advantage of it before the end of the year! 🎄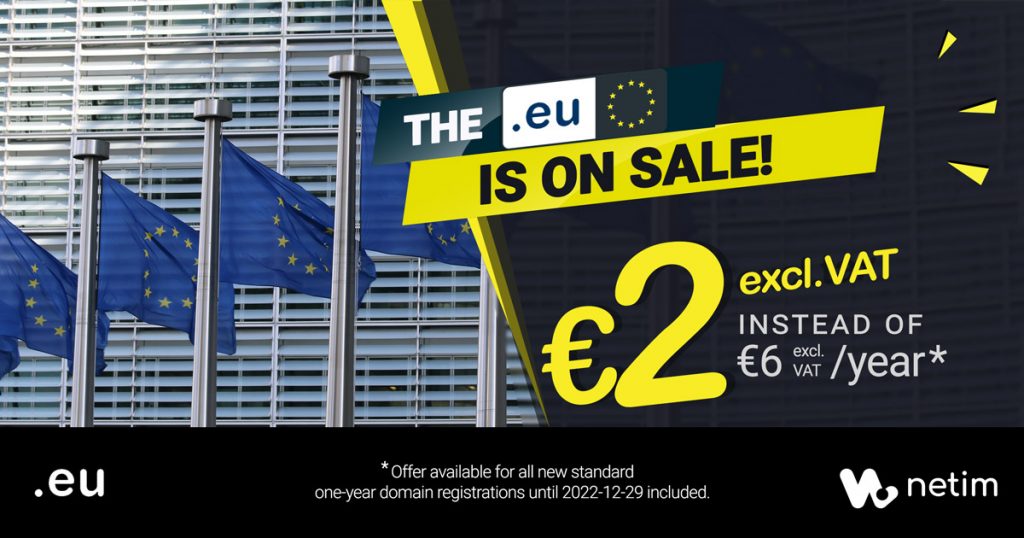 Register my .eu domain name Register my .ею domain name Register my .ευ domain name