Our news
What will 2021 bring you at Netim? Check out our roadmap!
Check out our planning schedule of our future projects: new identity, customer interface, website!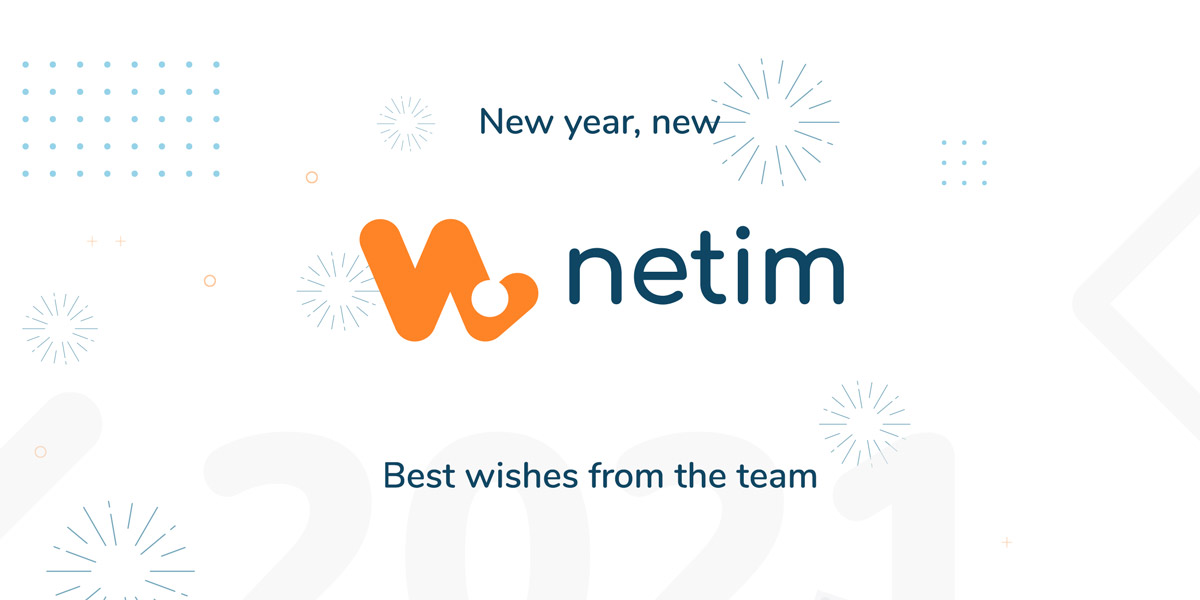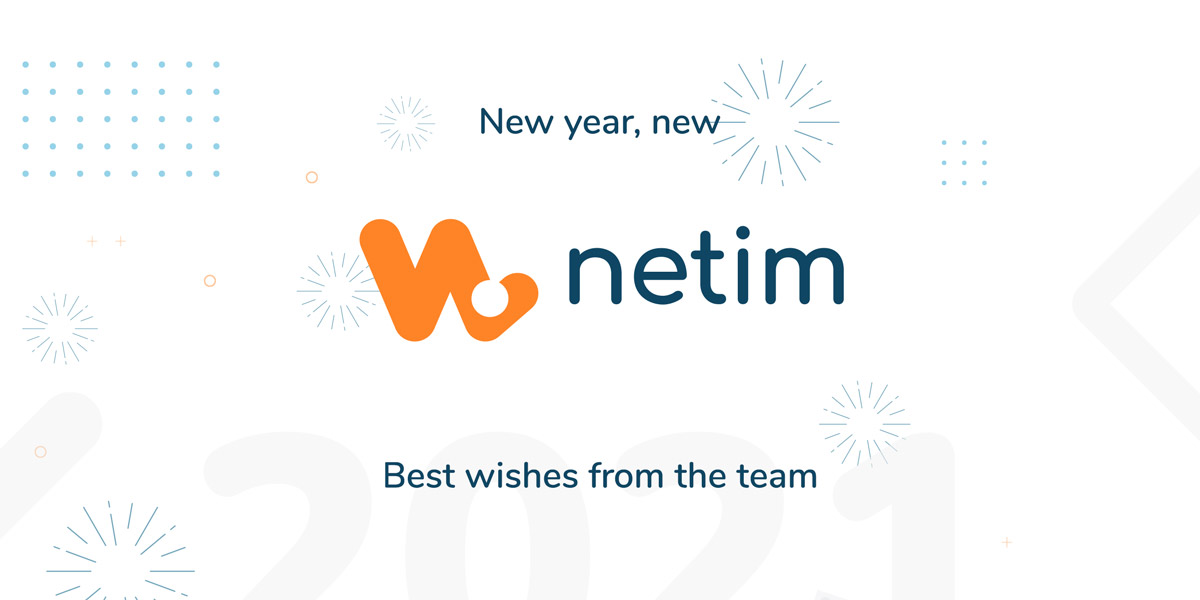 2020 is behind us, and now we have to look at what 2021 can offer us.
At Netim, we've decided to make a fresh start: new graphic identity, new logo, new customer interface, new website and support, new functionalities, etc.
Thanks to your feedback, your comments, we were able to rethink our interfaces from a user point of view, your point of view.
Are you looking forward to it? So are we. But we'll have to be a little more patient!
In the meantime, we have decided to unveil our 2021 roadmap. So here's the deployment schedule of our projects ?
A makeover: new year, new Netim
Our new logo
It's hard not to think of logos when talking about graphic identity.
So here is the final version of our new logo.
It features a light, round font in opposition to the old, more imposing one. On the right, a wavy shape in orange tones strangely reminds us of the letter and "n" and/or "w".
What better way to evoke our industry, online, than with a w? Moreover, every web address begins with the well-known "www" World Wide Web.
There is also a "." embedded in the orange form. This point is one more allusion to our sector of activity: the point preceding each extension.
Our goal was to bring graphic modernity to our identity without losing touch with our origins.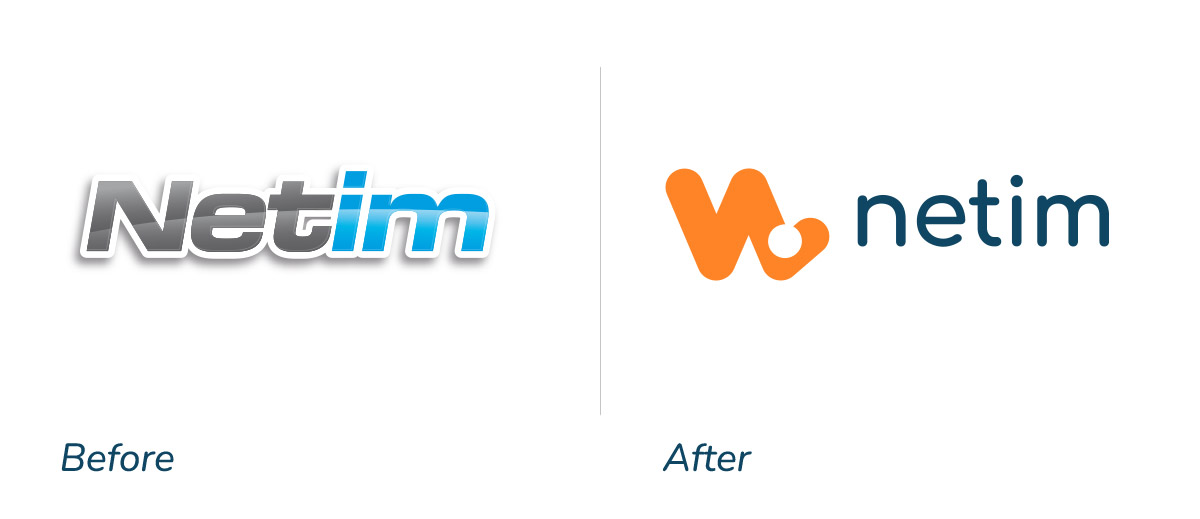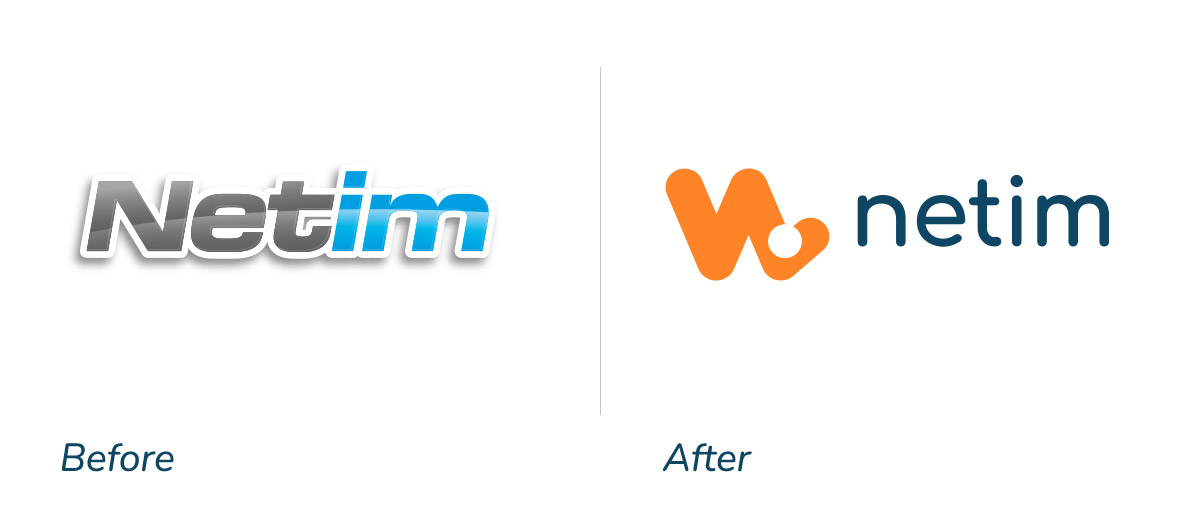 Our new graphic charter
When we talk about the graphic charter, we often forget that it goes far beyond the logos. Indeed, it is a question of an overall harmony that is deployed on all the company's media.
In particular, we have rethought our colors. Goodbye light blue and hello warm blue tones enhanced by bright orange.
Discover our roadmap for 2021
Apart from a new graphic identity, we wanted to rethink our digital media (customer interface, support sites, website, etc.). We've been working on it for months, and are looking forward to unveiling it to you.
First of all, we worked out our new Netim direct client interface. We have taken into account your feedback to develop a customer space that meets your expectations. Focused on the user experience, responsiveness, and integrating many new features, the deployment of our Netim direct interface will be done step by step.
By the end of January:
By the end of February:
availability of new modules for resellers including WHMCS (3rd version), Blesta, ClientExec and other CMSs
By the end of April:
Release of all domain name management functionalities on Netim direct
Launch of our new support site
In the following months:
Release of the reseller sections 
As well as features for managing hosting, SSL certificates, and emails
Launch of our new Netim.com website
To sum up our 2021 roadmap…
As you will have understood, new things are on the agenda for 2021: both in terms of content (rethinking our interfaces) and form (new graphic identity).
And as good news never comes alone, we are working on adding new features: batch operation management, instant zone file modifications, new ordering system, the addition of a DynDNS service, etc.
If you would like to activate 2FA and/or come and test our new interface and participate in the improvement of the new version of Netim direct, simply make your request by indicating your customer ID at sebastien.almiron@netim.com.