Our news
Many thanks for your 1,000 reviews!
We have just exceeded the 1,000 reviews on Trustpilot!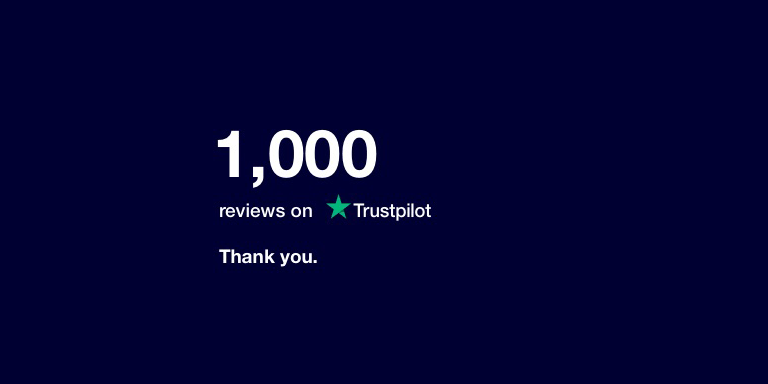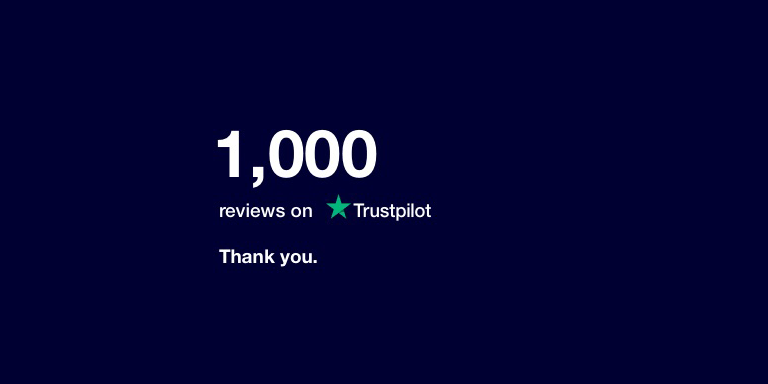 We have collected over 1,000 reviews on Trustpilot. We want to say a massive thank you to all our clients who came forward and participated.
With an average of 4.8/5 our overall rating is rated as "excellent" by Trustpilot. We have only one thing to say: T-H-A-N-K  Y-O-U ! 
Some news since our 500 reviews on Trustpilot…
Satisfying our customers is our priority. That is why, since our 500 reviews we have developed new projects regarding both our sales and marketing offers.
These projects saw the light of days during the past few months:
our new hosting offers (web, email, WordPress or PrestaShop oriented)
our blog
Netim new corporate identity and logo (coming soon)
But we won't stop there! Let's take a look at our new 2020 projects…
Upcoming projects in 2020!
Why stop while we are on our roll ?
Here are some of our 2020 upcoming projects:
a new Netim website
reworking of Netim direct customer space
reworking of Netim process order
creation of a reseller dedicated website
revision of the reseller program
revision of our pricing level system
Some amazing projects to come that will also result in recruitment throughout 2020! Feeling like joining a young, dynamic and fast growing company? Let's stay in touch on our social media to be informed of our upcoming recruitment!
The last word…
We will always pay a particular to you reviews. If you have specific needs or expectations regarding the upcoming projects, please contact Sebastien Almiron our Sales and Marketing Manager at sales@netim.com.
We look forward sharing these new projects with you. Netim makes it a point of honor to satisfy its customers, and this type of step that we take today strengthens us in our dynamics and values.
Once again THANK YOU from all our team!